A Look Back at 2021's Peak Shopping Performance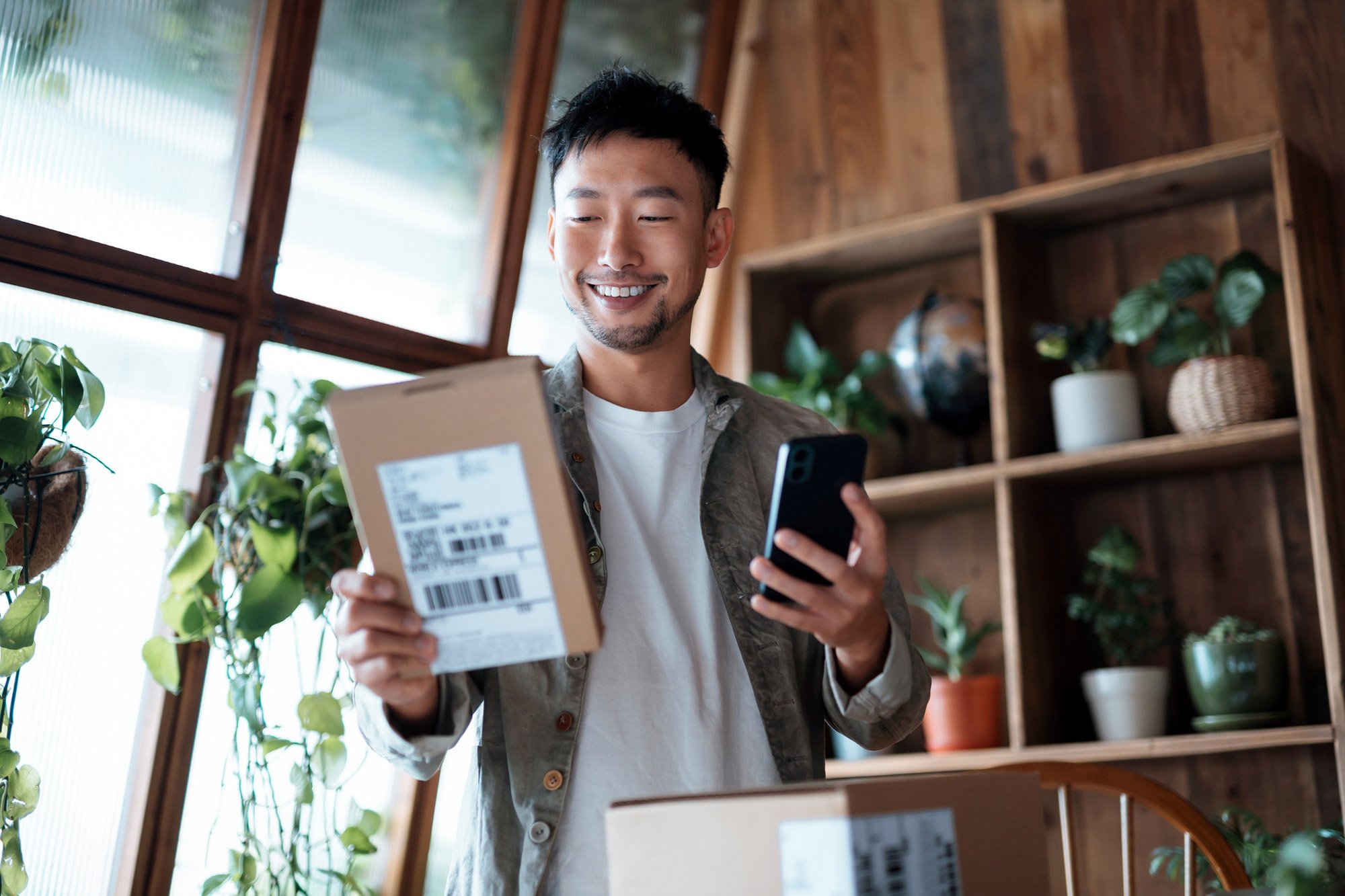 A Look Back at 2021's Peak Shopping Performance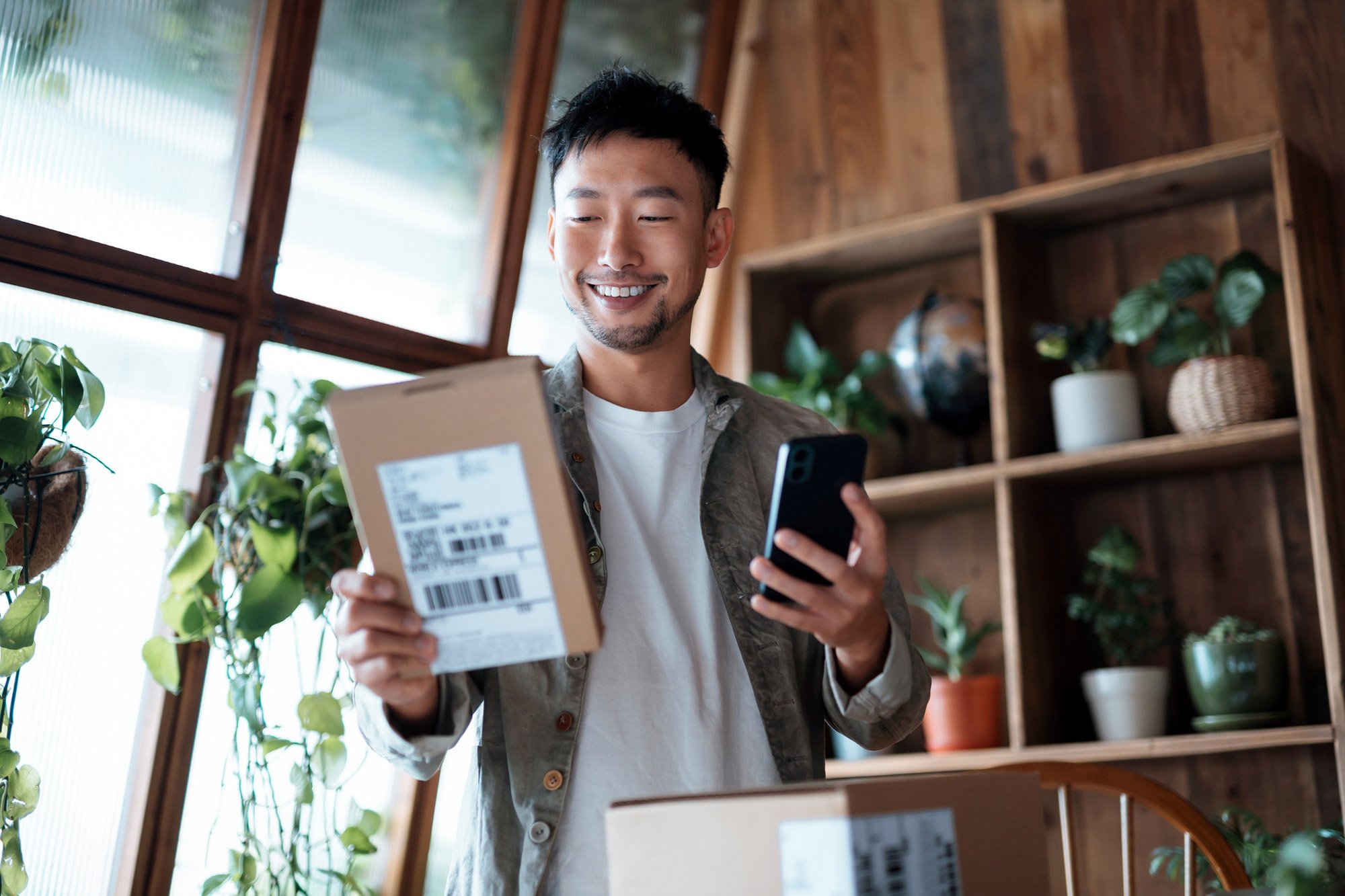 Online shopping plays a larger role in consumers' lives than ever before, accounting for nearly US$5 trillion in global sales. On the heels of 2020's heady growth, there were many unknowns to anticipate heading into this year's peak shopping period: the timing of shopping, preferences for gifts, and the volume of sales. To illuminate the trends that made the season, this report examines the last three months of 2021 and the degree to which shoppers turned to affiliate sites to meet their shopping needs.
This report, powered by CJ's cutting-edge integrations, includes network-wide, sector-specific, and category-level performance benchmarks to provide relative performance and visibility into shopping demand for the entire fourth quarter. Growth values in this report were factored using pre-correction transactional data for advertiser programs active in the CJ network since October 1, 2018.
Dig into the Data & Insights
Pressure to buy early was felt by consumers who were concerned again this year about potential shipping delays and low inventory levels. This led to a tangible increase in retail sales volume and growth throughout October with much of the increased sales activity happening in the middle and end of the month. From October 17th – 31st, daily retail actions increased an average 5% YOY, which is notable in a year where YOY growth was hard to achieve after 2020's high rate of pandemic-fueled online growth. October had 18 total YOY-positive growth days, more than November and December combined.
October 10th
Sales of art supplies, accessories, computers, and electronics all surged during the week of October 10th. Network revenue trended upwards this week despite a late year Prime Day failing to materialise as some had expected.
Mid-October
Shoppers planning to host guests or preparing for festive activities drove strong growth in the Home & Garden category in mid-October, which showed that home décor and home goods remain a strong category for affiliate marketers two years into the pandemic.
Late October
The last week of October was a high revenue growth week, spurred by travel bookings, clothing purchases, and some high volume sales days in the Computers & Electronics category. An uptick in global Covid-19 cases led to a spike in health and wellness items.
After years of delivering consistent year-on-year growth, retail revenue and sales in the CJ network on Black Friday and Cyber Monday in 2021 both declined YOY while still being the largest online shopping days of the season. Product deals that came out in October and early November both effectively lowered the growth of these retail calendar stalwarts, underscoring that peak shopping season growth will likely come from tapping into the trend to shop earlier in the fourth quarter. Singles' Day (November 11th), for example, is a global shopping event that could continue to grow its share of seasonal sales because it occurs in early November — network sales revenue on Singles' Day 2021 increased 14% YOY and some categories, such as shoes and accessories, realised growth in excess of 30% YOY.
Black Friday
High-growth products on Black Friday were beauty, skincare, and sports gear items — orders of these items increased 20% YOY. Black Friday purchases of clothing were also strong with apparel retailers experiencing high volume and 6% YOY revenue growth.
Cyber Monday
Cyber Monday's top growth areas were the art, photo & music, and beauty categories, growing 71% and 26% YOY, respectively. Along with the sports & fitness and games & toys categories, they achieved the highest growth rates for the entire peak shopping period.
Shoppers this year were as comfortable as ever with making their seasonal gift purchases via smartphone, especially on Black Friday and the weekend days immediately after. On Black Friday, retail's share of revenue from smartphones was 35% and then jumped to 37% on the Saturday and Sunday that preceded Cyber Monday. On average, smartphone sales accounted for 32% of network revenue and 36% of orders during the peak shopping season, reflecting a 14% and 6% increase, respectively. Shoppers remained engaged and active with affiliate channel messaging and promotions from Black Friday through Cyber Monday, days that account for the highest sales revenue days of the year.
Retail
Revenue on desktops accounted for 67% of all network revenue in Q4, a decline of 4% YOY. Orders on tablets now represent only 1% of orders overall, having declined from 3% in 2019.
Home & Business Services
Compared to the retail sector, a greater share of the Home & Business Services sector's revenue and orders in Q4 came from desktops in Q4 and a far smaller volume on smartphones. For example, on Black Friday 78% of orders in the Home & Business sector were completed on a desktop and only 13% on a smartphone.
Beauty
Beauty items are the most frequently purchased items on smartphones — 45% of all beauty category orders are completed on smartphones. On Christmas Day, 57% of all beauty orders were completed on a smartphone (the highest rate of smartphone adoption across all categories).
Retail sales are generally the focus of the peak shopping season, but the strong return of travel bookings was an important Q4 headline story as well. After a devastating -54% YOY decline last Q4 due to pandemic restrictions and precautions, online bookings for hotel, flight, package holiday, and car rentals increased 78% YOY. Intent to travel over winter was evident in late October and early November - travel sector bookings increased an average 147% YOY during this time, primarily in flight ticket sales and car rental bookings. Package holiday bookings surged in the last week of the year, showing that many travellers are keen to enjoy travel again in the year ahead.
Mid-October
Booking volumes show that mid-October was Q4's peak period for booking travel — bookings increased 108% YOY the week of October 24th.
Cyber Monday & Boxing Day
Cyber Monday has historically been a high-volume booking day for the Travel sector and this trend continued in 2021, but Boxing Day (December 26th) was also a high growth day for travel brands with a 103% YOY increase in bookings.
Performance by Day YOY
This chart provides a view of shopping demand in select countries and categories based on daily YOY actions. Move the scroll bar above the graph to view different time periods and filters to view by category and country. Use the 'Date Alignment' filter to compare performance for key retail dates such as Black Friday and Cyber Monday.
Data & Insights Powered by CJ Technology
Key Retail Dates
This chart shows how all categories in the CJ network performed on key retail days compared to the same date in prior years. Use the KPI selector to compare growth in revenue and actions.
Data & Insights Powered by CJ Technology
Performance by Device Type
This chart shows revenue and actions by device type: desktop, smartphone or tablet. Use the filters to view the share of revenue or actions by sector and category.
Data & Insights Powered by CJ Technology
Sector YOY
This chart shows how sectors performed in Q4 compared to the last two years. Use the KPI selector to compare performance in revenue and actions.
Data & Insights Powered by CJ Technology
Sector YOY by Week
This chart shows how each sector performed YOY each week of the peak shopping period beginning in early October. You can toggle to view by a specific sector and KPI. If you select "All Sectors" that gives you the full network performance view.
Data & Insights Powered by CJ Technology
Top Categories YOY
This chart shows how select categories performed YOY in Q4 compared to the last two years. Use the KPI selector to compare performance in revenue and actions.
Data & Insights Powered by CJ Technology
Top Categories WOW
These charts show the volume of actions for select categories within the Retail and Travel sectors and how these metrics changed week over week beginning in early October. Use the KPI selector to compare performance in revenue and actions.
Data & Insights Powered by CJ Technology
Data & Insights Powered by CJ Technology
For more information on these and other affiliate insights, contact your CJ team or join our network today.