To overcome the economic impact of the Coronavirus, affiliate programs this year have had to pivot to meet demand. The million-pound question for marketers: How will prolonged stay at home orders, store closures and the reality of the pandemic alter Q4 peak shopping behaviours? Our annual Holiday Intelligence report imagines what a COVID-19 era peak season could look like and what affiliate marketers can do to convert seasonal shoppers.
This year's report includes interactive charts that allow for flexible viewing and filtering.
In this year's Holiday Intelligence Report, CJ Affiliate examines:
Black Friday & Cyber Monday to Steal the Show
Looking at the network's daily sales, clicks and conversions for November and December 2019, the peak shopping days (as in years past) were Black Friday and Cyber Monday. There is no doubt that these days, along with Thanksgiving Day in the US, will continue to steal the show and be among the highest revenue days of the season, if not the entire year. Cyber Monday's 10.5% conversion rate was the highest of the 2019 season and sales increased 9% YOY.
Key Takeaways
Although this year's peak shopping period will likely be different in many ways, November and December have all the potential to be a time of peak consumer demand and a critical sales period for marketers. Despite consumer sentiment trending downwards at the time of this report, shoppers reliably show up for holiday shopping, even in times of recession. And with many stores closed due to the pandemic, shoppers have shifted their buying to ecommerce. Marketers must approach their holiday strategy with the mindset that shoppers will need additional enticement to buy. A key role this year will be to help shoppers imagine the possibilities and embrace the season even if some of the traditions are missing. This can be accomplished with messages that promote an idea of "making new traditions" and potentially expanding the idea of "family" to include essential workers that have served an important role throughout the pandemic.
Network Performance by Day
This interactive chart shows CJ Affiliate network data for daily sales, clicks, and conversion rates from November 1 – December 31, 2019. Use the filters to view performance for select retail categories.
Data & Insights Powered by CJ Technology
Source: eMarketer
Digital channel sales revenue will account for 15% of retail sales in Q4 2020, up from 13% in Q4 2019
Prime Day Launches an Early Shopping Season
Globally, last year the top revenue days were Cyber Monday, Black Friday and Thanksgiving Day. But this year with Amazon Prime Day occurring in October, this may drive an unusually early sales bump. Retailers should prepare for this, as Prime Day has always spiked affiliate program sales as well. After Amazon Prime Day, the "true" peak promotion cycle should begin and marketers should bear in mind that many shoppers may need help envisioning what the period could look like if it cannot be spent with close family and loved ones. This year, many of us will focus on celebrating to overcome the less pleasant realities of 2020. Shoppers may experience a paradox of wanting to shop but also be conscious of not overspending and conservative with their winter spending either out of necessity or in response to the zeitgeist of the moment.
Key Takeaways
This year marketers need to start their campaigns early to get into shopper's consideration for peak purchasing, and then be ready to roll out seasonal promotions in the second week of November. With brick-and-mortar stores often limited by measures designed to limit Covid-19, online shopping performance is likely to exceed last year's, especially if shoppers are not traveling to see relatives or are willing to turn away from family activities to shop. Cyber Monday has traditionally been a day for many shoppers to purchase from the quiet of their offices, but the new normal of working from home could upend this dynamic and undermine its dominance in the Cyber Week period. A smart bet for retailers will be to plan a promotional and exposure strategy that reaches shoppers both early and often, ideally via publisher relationships that can span the full length of a customer's journey from discovery, research, and purchase.
Peak Week Performance by Day
This interactive chart shows CJ Affiliate network YOY retail performance for key KPIs from November 28 – December 2, 2019. Use the filters to view performance for select KPIs and categories.
Data & Insights Powered by CJ Technology
Top Gifts in the Network
Athleisure wear, home furniture, food and beverage, and beauty products have all seen high double-digit growth.
Strong COVID Categories = Strong Peak Shopping Categories
Comparing Peak 2019 category performance with early COVID-19 shopping trends, lends some light on what categories will be strong in Peak 2020. Accessories and clothing were heavily purchased items last year and COVID-19 trends suggest they will continue to be, but with a stronger emphasis perhaps on sports and fitness apparel. Computers and electronics sales, which were particularly strong in the early COVID-19 period, will also likely be heavily purchased as usage and engagement with electronics has surged across many demographics.
Key Takeaways
Many winter shoppers will lean into the product categories that sustained them and their gift recipients through the first phase of the pandemic. This includes art supplies, kitchenware, casual wear, running shoes, cycling gear, skincare, computers, and electronics. Apparel has always been a top-purchased item and will likely remain popular, but with a greater emphasis on luxe-versions of athletic wear or intimate apparel (robes, slippers, nightgowns). Gift shopping, for some, will be a welcome way to celebrate and splurge on expensive purchases while others will be mindful of focusing on the basics—it is important for marketers to be aware of this when planning promotions. Publishers can play an important part in helping shoppers identify products in their budgets by creating gifting guides that focus on price points, in addition to attributes or preferences of the "giftee".
Top Categories YOY
This chart shows how select retail categories have performed from November 1 – December 31, 2019 compared to the same period in the year prior.
Data & Insights Powered by CJ Technology
Source: CJ Affiliate
35% of peak orders were tied to mobile phones last year, reflecting a 10% YOY increase.
Growth is in Your Hands
Mobile phones continued to grow their share of winter season orders. During the two months of the shopping season, 35% of all network orders were completed on a mobile phone, reflecting a 10% YOY increase. Mobile phone clicks accounted for 52% of all clicks last year, an increase of 9% YOY. Some categories, such as Beauty, Accessories, and Clothing & Apparel, saw a much higher rate with shares of mobile phone orders reaching about 40% of all orders.
Key Takeaways
Shopping volume shows that affiliate shoppers are ready to purchase on mobile phones when a product sparks their interest and the experience is seamless. Advertisers need to be ready to meet that need, and fuel it, by stepping up their exposure with publishers who demonstrate a high rate of mobile conversions. Of course, mobile phones are also discovery tools in our pockets, meaning that brands should also explore publisher promotional methods that can help their products be discovered in shopping search results.
KPIs by Device
This chart shows the AOVs and conversion rates on desktop, mobile phone and tablet devices from November 1 - December 31, 2019. Use the filters to view performance for select metric and retail categories.
Data & Insights Powered by CJ Technology
Source: Ipsos COVID-19 survey, June 2020
47% of shoppers expect to use buy online/pick up in store or curbside pick up options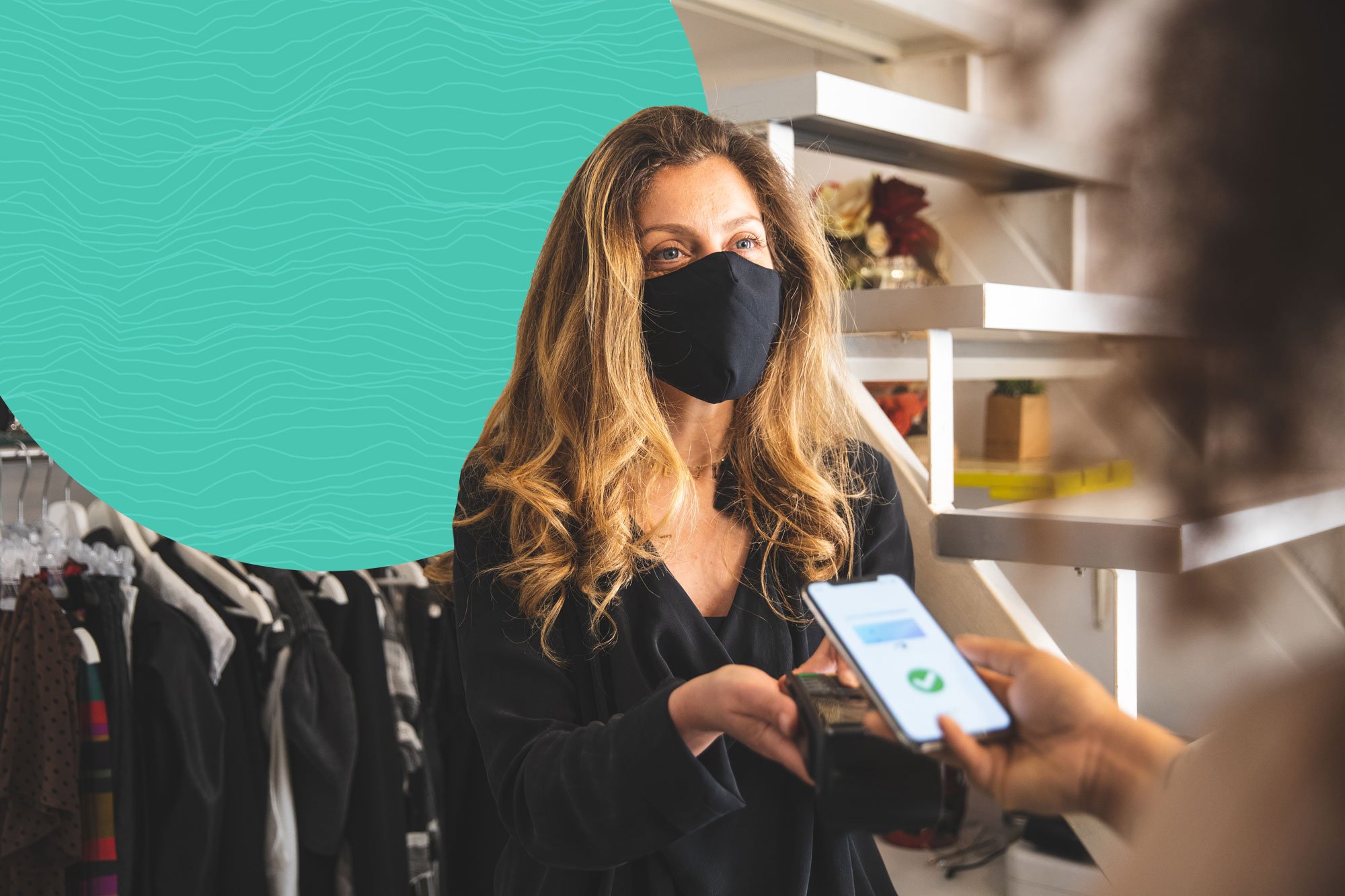 Scenario One
Economies are Rebounding
If the global pandemic has waned - or, perhaps more likely, countries have learned how to better live with its existance - the winter shopping season could look similar to last year…with a twist. Stores will be open but with restrictions, and there will still be consumer desire to avoid large crowds. Google research says that 70% of shoppers intend to plan their shopping earlier to avoid crowds. Fear of product shortages may or may not be a thing of the past, while domestic winter travel may even be on the table for some households. White collar workers will still be working from home and there will be an ongoing focus on fitness and wellness. Cautious optimism about the pandemic may mean that shoppers can see the light at the end of the tunnel and have emerged with new habits, including a greater reliance on online retailers to meet their needs.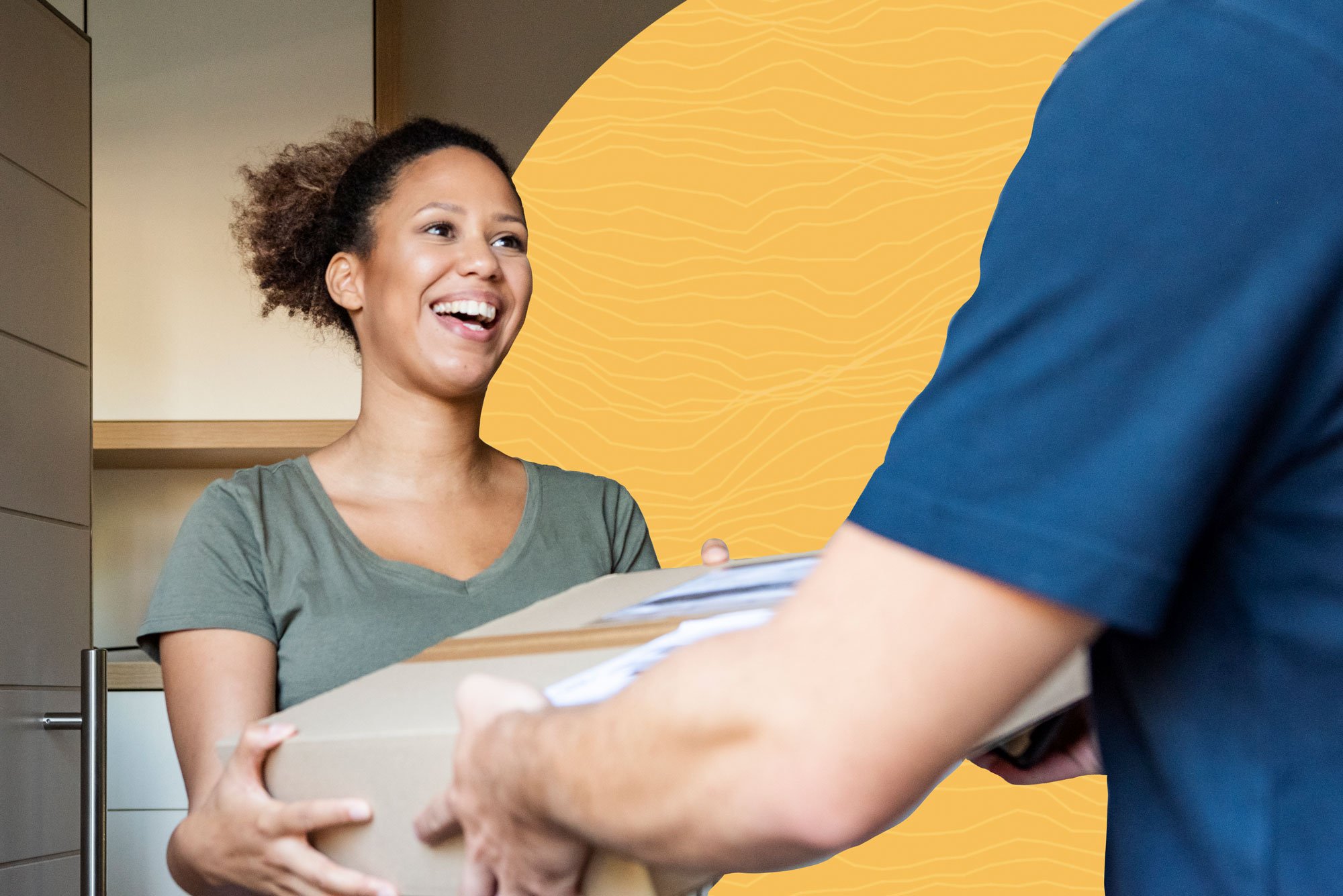 Scenario Two
Store Closures Persist
A resurgence requiring stay at home orders and school closures will deepen our dependence on digital tools for all parts of our lives. Online learning subscriptions, streaming entertainment, online grocery, click & collect services—all the buying preferences and behaviours of the pandemic's first phase will return, yet without the novelty of being new. Video content of all types will be heavily consumed and well-received by shoppers looking for entertainment and connection. Upgrades of consumer electronics and computers needed for home office work and home schooling will be on shoppers' minds. In the northern hemisphere, cool weather will hinder the ability to maintain outdoor exercise routines and there will be renewed interest in indoor exercise and related gear. Consumer sentiment declines due to growing unemployment and uncertainty as to how the pandemic will stress industries that were able to survive the pandemic's first wave.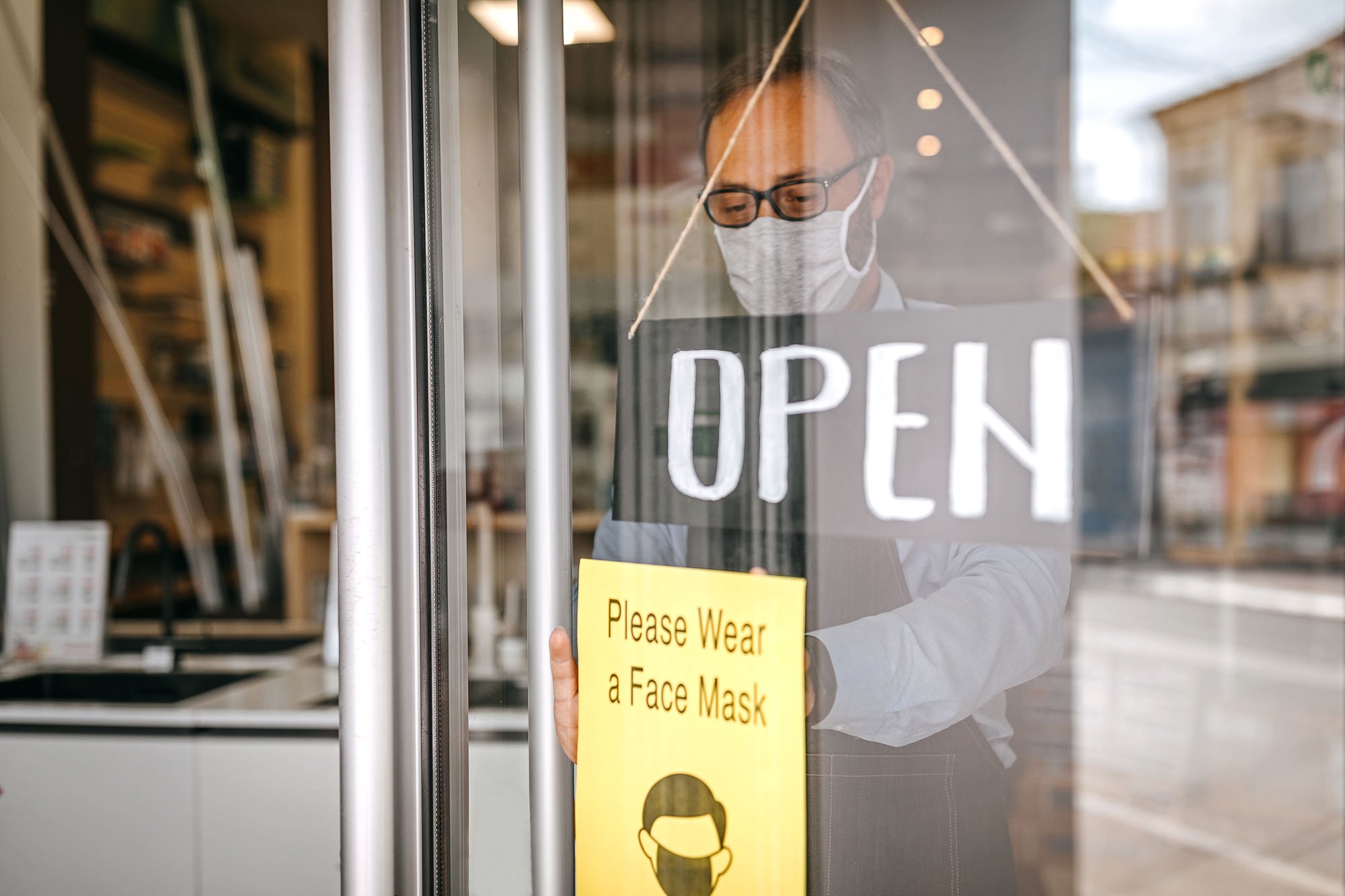 Harness the New Normal
Make the new normal—remote work, a focus on wellness, more time spent at home—work for your business by considering it closely to identify potential pivots for your affiliate program. This has been the winning strategy for many brands who leaned heavily into the affiliate channel during the pandemic's first wave and will serve retailers well during the holiday season. For brands who offer products in high-demand due to the pandemic, heightened competition will be a real risk this peak shopping season. Standing out and showing up in search results is critical and can be achieved by working with search publishers. Many advertisers in the pandemic's early days realised the inherent value of switching search channel investments to the performance channel and this strategy will continue to be an important one for the winter season.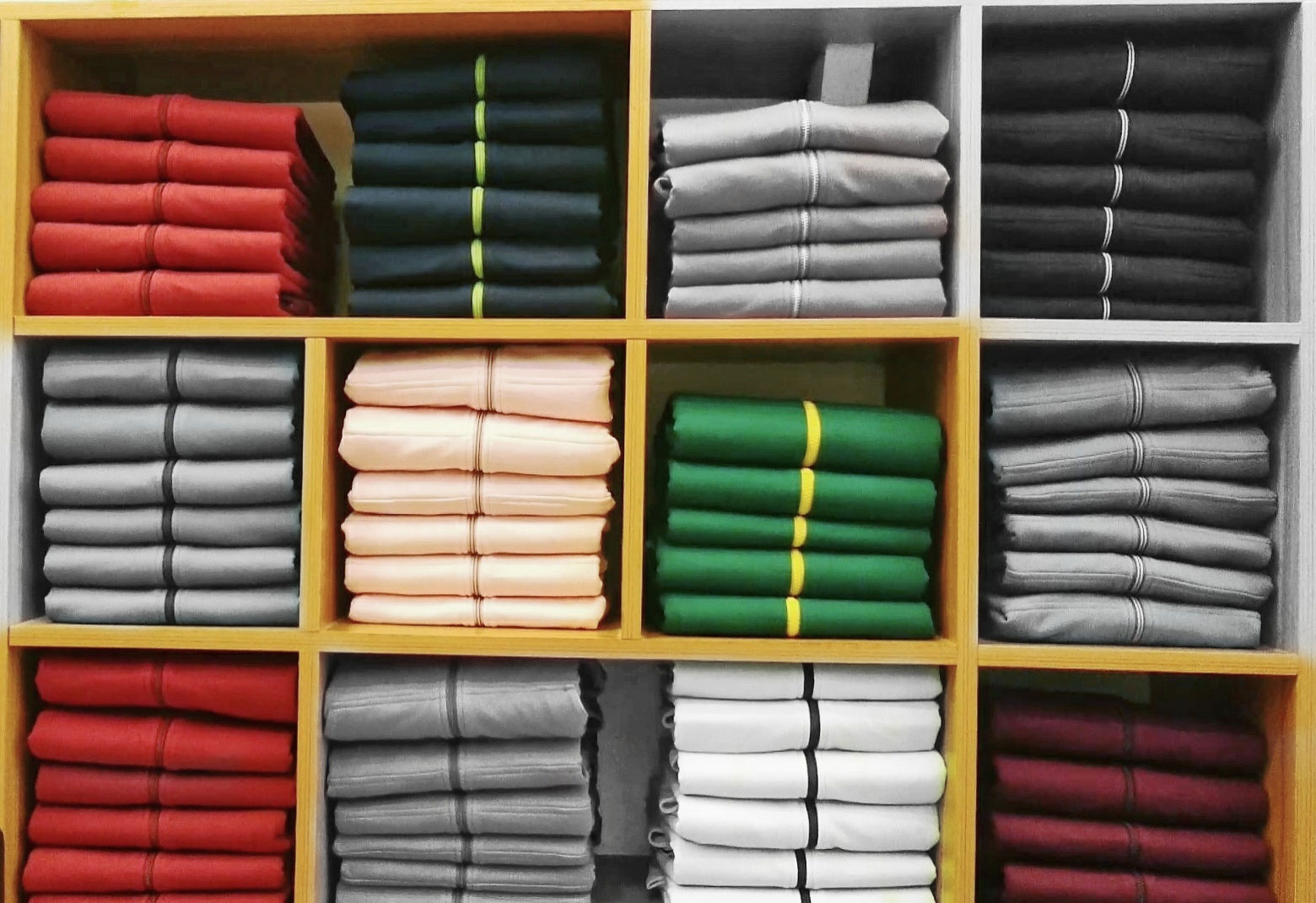 Test New Partnerships and Collaborations
Many marketers this year have discovered that crisis-driven innovation can be a good thing for their affiliate program and the bottom-line. New relationships or promotional methods that could not get the green light in "normal" times have gotten fast-tracked, helping advertisers experience first-hand one of the best aspects of performance marketing—it's an ideal environment for testing while minimising risk. This peak season, new partnerships can provide critical reach into targeted audiences, new demographics, and can also amplify a brand's exposure.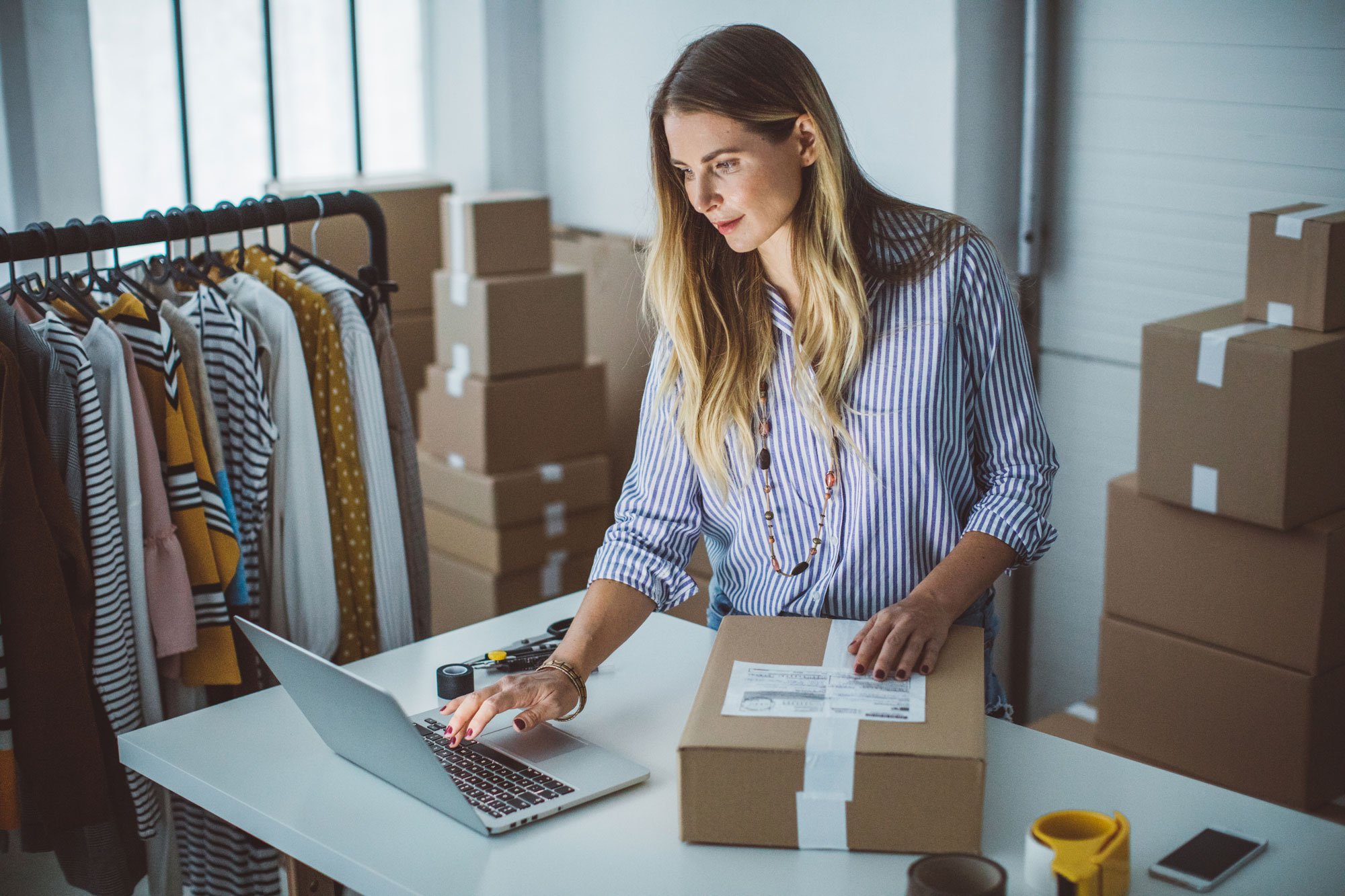 Show Product Availability and Shipping Times
One of the biggest challenges during the pandemic has been product availability—47% of online shoppers experienced both out-of-stock and shipping delays. Availability and speed of shipping will be a major consideration for shoppers this season. Marketers should be very clear if an item is in stock and ready to ship, as well as offer estimated shipping times. This is especially important to show on Black Friday and Cyber Monday—a negative shipping or stocking experience for a newly acquired customer means they will turn to a competitor in the future. Some shoppers will anticipate inventory and shipping issues and buy earlier, but past holiday buying trends show purchasing increases three to five days preceding gifting periods. As shipping windows close, retailers need to pivot their affiliate promotions to focus on gift cards and publishers should highlight these along with experiential gift ideas (music, e-books, videos, and subscriptions) that do not require shipping.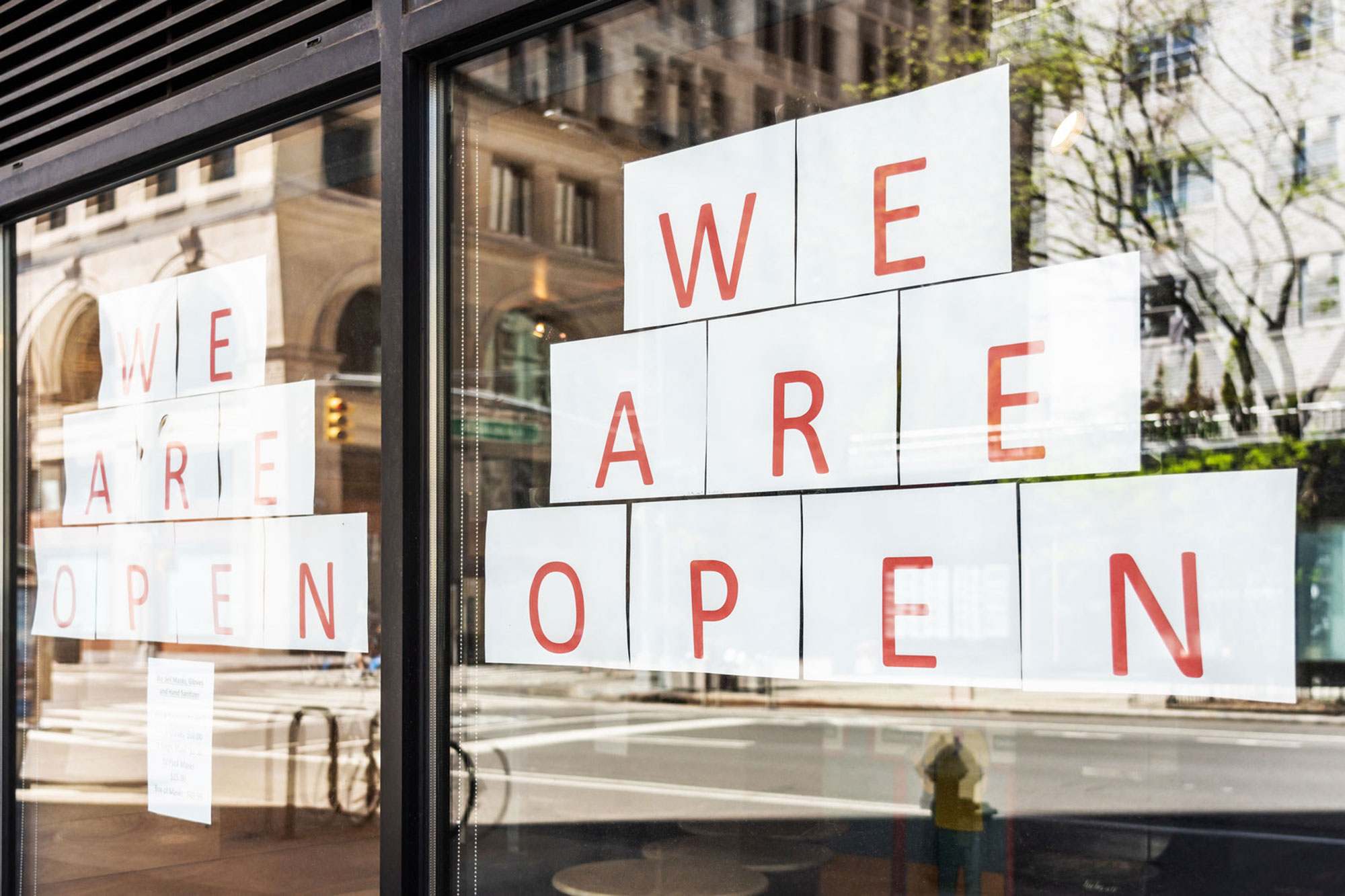 Offer Flexible Payments and In-Store Pickup
Retailers can overcome shopper hesitance to purchase by addressing two concerns head on: affordability and in-store crowds. To meet the needs of shoppers seeking alternative payment methods this year, advertisers should consider how Buy Now, Pay Later publishers could attract shoppers who might not purchase with them otherwise. Buy now, pay later services have become popular with younger shoppers (think millennial or Gen Z) who tend to use debit cards over credit. Shoppers are on board with in-store pickup for orders completed online and brands should be promoting this option heavily this year, if feasible, within the affiliate channel. In some regions, where the pandemic has waned, brands should also explore how CJ's Site to Store tracking can leverage affiliate reach to drive in-store visits with geo-targeted promotions and offers.
Methodology note:
CJ Affiliate's 2020 Holiday Intelligence Report draws up on the global networks' 2019 holiday season retail sales. Growth values in this report were factored using transactional data for Advertiser programs active in the CJ network during Holiday 2018 and 2019 and covers the calendar period of November 1 – December 31.