Q4 Shopping Intelligence Report
With performance marketing getting more recognition due to its strong growth throughout the pandemic, we can't shake the feeling that all eyes will be on affiliate during this year's peak shopping period. CJ examines what marketers can do to get the most out of seasonal shopping.
Q4 Shopping Intelligence Report
With performance marketing getting more recognition due to its strong growth throughout the pandemic, we can't shake the feeling that all eyes will be on affiliate during this year's peak shopping period. CJ examines what marketers can do to get the most out of seasonal shopping.
Prime Day (Hopefully) Kicks Off the Season
The shift of Amazon's Prime Day event from July to October delivered a swift start to 2020's Q4 shopping season. A mid-October Prime Day was the ideal time for affiliate marketers and brands to create their own promotions and spur early purchasing.
If Amazon's hints that it will reprise an October Prime Day become true, October will hold lots of opportunity for early sales. Affiliate sales of computers, clothing, toys, and jewellery all surged over the two-day sales event due to publishers' effective promotions and retailers' competitive pricing. Consumers showed they were willing to begin their holiday purchases ahead of typical peak shopping periods if given the right incentives.
During Prime Day 2021, affiliate channel engagement increased 16% and sales 17% from Prime Day 2020 due to affiliate promotions.
Key Takeaway
Create promotions to compete with Amazon's deals and attract Prime Day shoppers drawn online for this major shopping event. Direct-to-consumer and niche brands should leverage the channel's proven reach on Prime Day to win new customers.
Daily YOY & Prime Day 2020
The daily chart shows volume and YOY change in shopping demand starting 1/10/2020. The Prime Day chart shows performance in the days surrounding Prime Day 2020 (13/10 - 14/10) compared to Prime Day 2019 (15/7 - 16/7). Use the scroll bar and filters above each graph to view different time periods, top performing countries, KPIs and categories.
Data & Insights Powered by CJ Technology
Data & Insights Powered by CJ Technology
Early Shopping
With or without Prime Day, sales data shows that peak season shopping has moved earlier in the quarter. Sales in the first 22 days of November showed all-time high YOY growth, driven by strong sales in the online grocery, sports & fitness, home & garden, and gifts & flowers categories.
Anticipated shipping delays due to the pandemic had many shoppers thinking ahead and doing what they could to ensure "shipageddon" did not impact them. Retailers ran promotions early and often, making the third week of November a high-growth week across many categories. This has likely created a new reality in which shoppers (particularly in the US) no longer view the week of Black Friday as the 'official' start of seasonal shopping. We anticipate that a surge in travel to visit family - particularly towards the end of Q4 - could again cause shoppers to plan and shop earlier.
Last year, retail sales in the network climbed steadily through the week of November 15 to achieve 40% YOY growth, the highest one-week growth of the entire shopping season.
Key Takeaway
Extending the shopping period by releasing strong promotions in early to mid-November is good for customers, retailers, and shippers. Brands will need to factor how to allocate spend across a longer shopping period while still gaining coverage across the large tentpole events.
Commit to Black Friday & Cyber Monday
Marketers should remain focused on the season's biggest trophies: Black Friday and Cyber Monday. Early shopping will not deter shoppers from showing up for these iconic sales events, which were the two largest shopping days of 2020 in the network and ecommerce overall.
Last year, due to pandemic store closures, Black Friday shopping saw a major shift to digital and this behaviour will persist in 2021. With many individuals working from home, shoppers have not purchased on desktops as much as anticipated and Cyber Monday shopping has changed to become a major mobile shopping event - last year 34% of Cyber Monday sales were completed on smartphones. Capturing the full potential of Black Friday and Cyber Monday requires a close review of a program's mobile tracking to ensure affiliate parameters persist and fully track from click to purchase.
Sales of computers & electronics increased 53% YOY on Black Friday 2020 demonstrating that electronics continue to play a large role in consumers' lives.
Key Takeaway
Stores may be open, but with the pandemic ongoing, an anticipated reduction in footfall will lead shoppers to shop online during key retail days. Brands should expect a high volume of mobile orders as many shoppers attempt to continue their pre-pandemic lives while avoiding crowds.
Key Retail Days & Sector YOY By Week
The key retail day chart shows each day's 2020 YOY change. The sector chart shows sector YOY change for each week of the peak shopping period beginning 1/10/2020. Use the filters above each graph to view different sectors, categories and performance by publisher model. If you select "All" this gives you the full network performance view.
Data & Insights Powered by CJ Technology
Data & Insights Powered by CJ Technology
Top Performing Categories
As anticipated, the categories with strong sales throughout the pandemic held strong and we expect the same categories to be equally strong this season: online grocery, computers & electronics, sports & fitness, beauty, and home & garden. Notably absent last year was sales growth in the accessories and clothing categories.
This year, we expect apparel sales to rebound strongly with an emphasis on casual clothing and shoes. Electronics that support our increasingly digital lives will also perform well, and this includes items for the home such as sound systems and televisions. The pandemic sparked an interest in upgrading our home environment and this will bring shoppers looking at home & garden and furniture products for gifting and self-gifting. A microtrend to tap will be purchasing for Q4 and Q1 travel and holidays: luggage, sports gear, shoes, hats, sunglasses, and apparel.
Network shopping trends show that home goods, electronics, beauty, sports gear and apparel items will be the most sought-after items this peak shopping season.
Key Takeaway
Air, travel, and hotel bookings may be a top revenue source for publishers in Q4 as domestic travel resumes and international travel in 2022 is planned, which may also drive a 'halo' effect of increased sales in other categories such as luggage, apparel and accessories.
Mobile-First Shoppers
In a year when expectations for affiliate performance will be high, it will be critical to do a thorough check of tracking of mobile web and in-app mobile purchases to ensure program success. Mobile phones continued to grow their share of peak season orders - from October to December 2020, 35% of all network orders were completed on a mobile phone, reflecting a 10% YOY increase. Clicks from mobile phones accounted for 60% of all network clicks last year, an increase of 9% YOY.
In a year-over-year comparison between 2019 and 2020, the number of consumers that browsed, researched, and bought products online from their mobile device increased 14% (Bizrate/Forrester). Retailers that have invested in their mobile site experience - quick load times, streamlined mobile payment options, and an omnichannel strategy - are clearly going to win out in a competitive landscape. Brands in the affiliate channel need to equally consider how to ensure tracking is maintained across the entire path to purchase.
53% of Black Friday and 48% of Cyber Monday affiliate engagements were on smartphones last year.
Key Takeaway
A loss in mobile tracking will equate to an under reporting of affiliate's contribution to brands' peak shopping success and compromise future investment. A solid technical foundation that captures all mobile orders, including in-app transactions, creates a better customer experience for loyalty shoppers who might otherwise lose their loyalty program points or cash back.
Mobile & Desktop Performance
This chart shows share of clicks and actions on mobile devices and desktops for the 2019 and 2020 peak shopping seasons. Use the filters above the graph to view the share for different categories and top performing countries.
Data & Insights Powered by CJ Technology
Engage Consumers Across the Journey
Working with as many publisher models as possible will provide greater opportunity to connect with and showcase your brand. Affiliate publishers are a part of the exploration and evaluation phase - the "messy middle" - and are an obvious way to ensure your brand is present during that critical time.
The types of publisher models monetised through affiliate have evolved alongside advancements in consumer interest, meeting emerging consumer needs with technical innovation. Importantly, for the majority of affiliate customer journeys, there is a single publisher in the path-to-purchase. Publishers typically do not compete for a conversion. Ongoing recruitment and diversification across publisher types and sizes allows advertisers to reach new and unique audiences through publishers who meet consumer needs. This leads to sustainable growth.
Buy Now, Pay Later transactions accounted for 7.4% of all transactions in Europe in 2020.
Key Takeaway
Shoppers will seek reviews and recommendations for the products they intend to buy, creating opportunities for retailers to partner with publishers that can help shoppers evaluate their options. Being present across a shopper's journey is critical.
Publisher Model
This chart shows performance of different publisher models in 2020 compared to 2019. Use the filters above the graph to view the YOY change by actions or clicks.
Data & Insights Powered by CJ Technology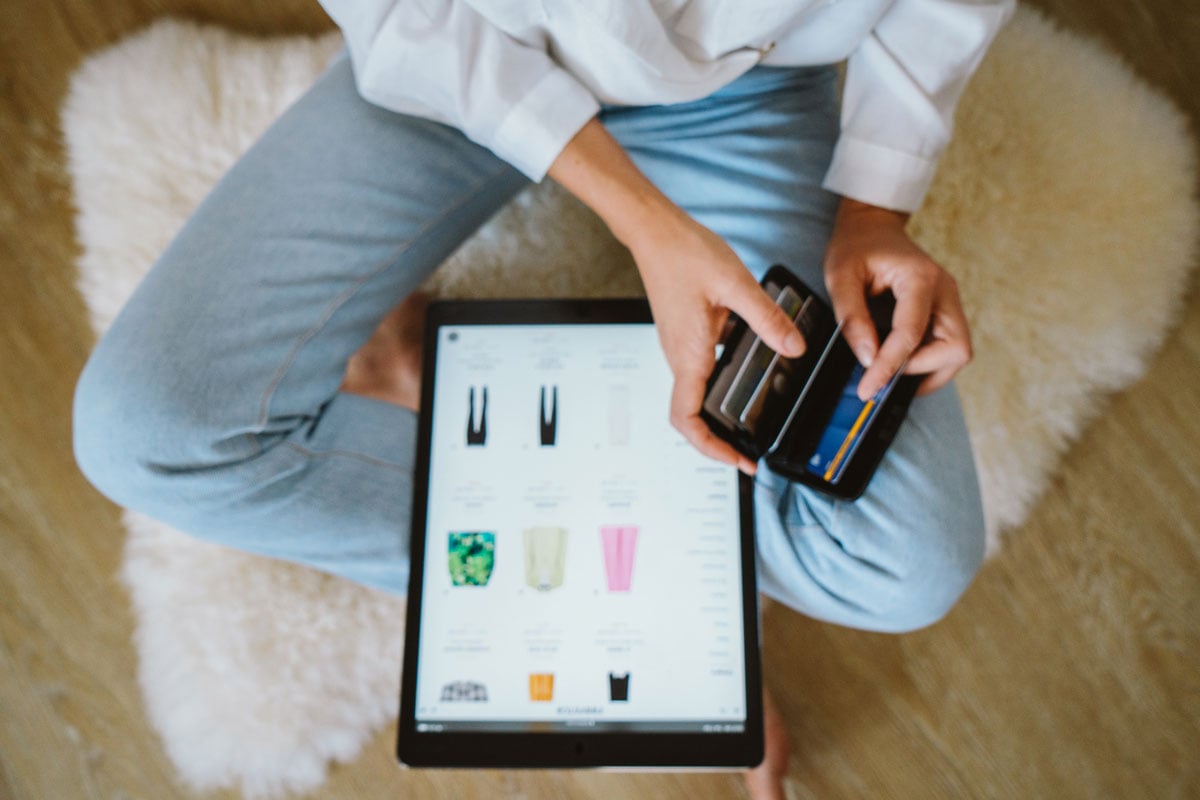 Offer Flexibility and Choice
In terms of meeting customers' expectations, there is no going back to a world where they do not have an array of choices. Throughout the pandemic, customers found new ways to get their needs met. For many this involved trying something for the first time: click and collect, flexible payments, in-app buying, app-based reward programs, browser extension savings, and new brands and products. It's imperative that when customers are at the point of purchase, they're presented with varied payment and shipping options because what were originally features of convenience are now perceived as table stakes. With affiliate partnerships, brands can incorporate customer-centric technologies such as 'Buy Now, Pay Later' or work with publishers that empower shoppers on the last leg of their shopping journey with savings and investing options. Technology platforms and services are part of the modern shopping journey and have changed how young shoppers, particularly, engage with brands and publishers on the way to purchase. As shoppers become more informed of the myriad brands and payment options available and how each transaction can deliver additional benefit, they'll choose retailers who present the flexibility and choice they want.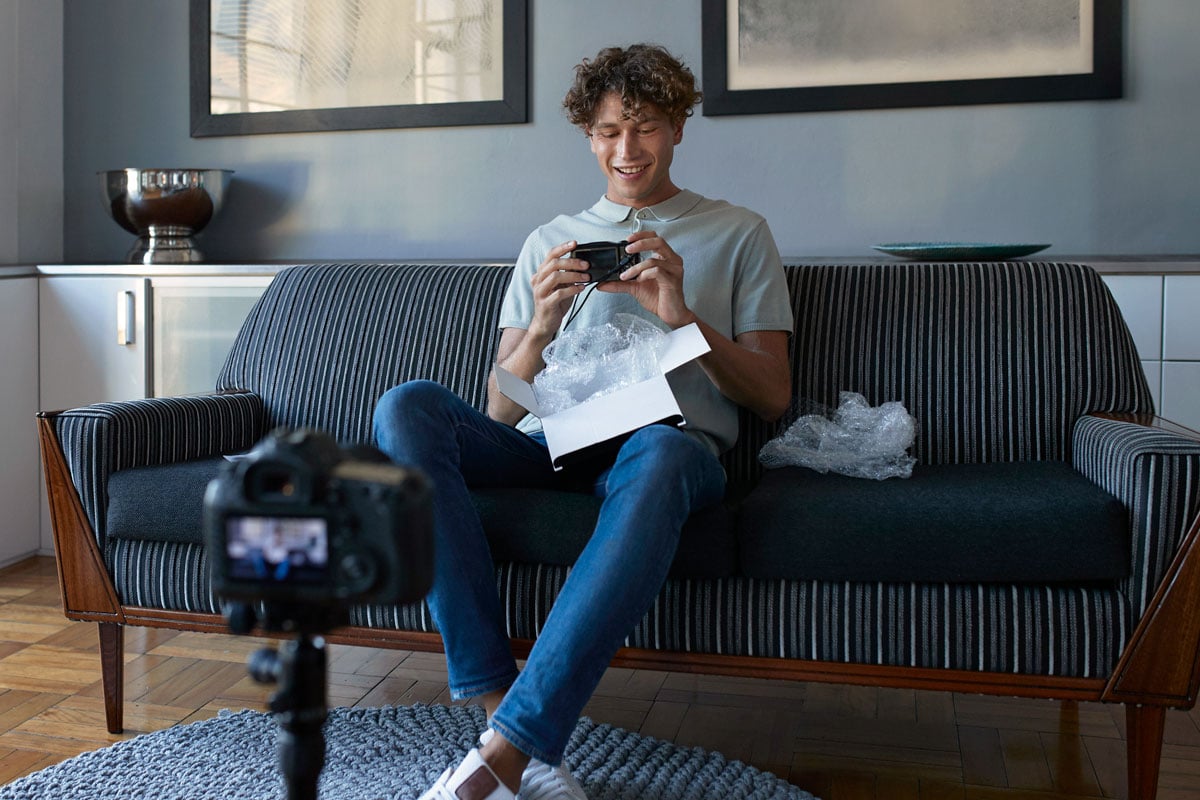 Own the Messy Middle
Heading into the peak shopping season, finding new partners is critical. CJ's Recruit Partners platform can help publishers become more discoverable and advertisers can form a recruitment list based on key criteria, such as global reach, promotional property, and category performance. Google's recent study of consumer behaviours proved that being present in the "messy middle" - the space where brands are being discovered, evaluated, and compared - allows brands to gain competitive advantage and retain existing customers. The affiliate channel offers endless opportunities to connect with and persuade consumers to choose your brand and working with as many publisher models as possible provides greater opportunity to connect with and showcase what you have to offer. New partnerships can provide crucial reach into targeted audiences, new demographics, and amplify a brand's exposure. For example, in 2020, engagement with social media increased 18% YOY in the US, while social media users went up 10% globally. It's important that brands be a part of customer journeys that include social, influencer, and content publishers as 'social proof' and 'authority bias' are key drivers to purchase.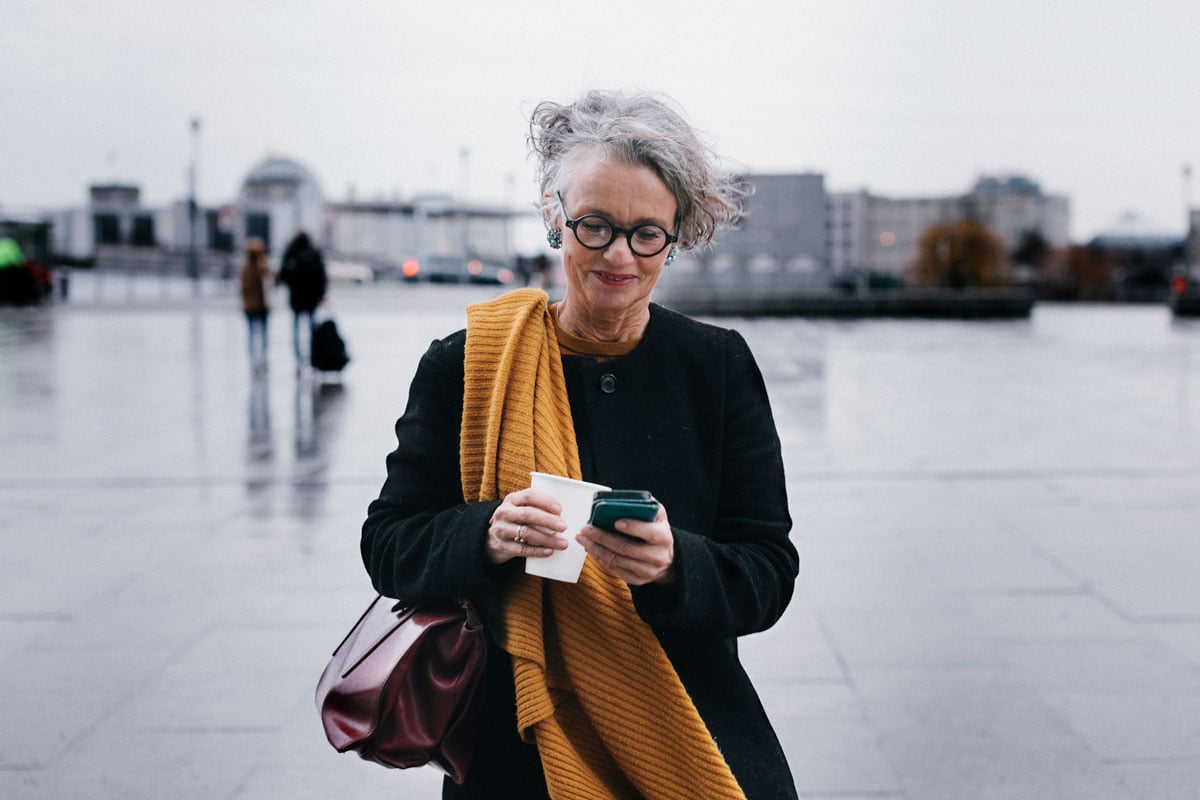 Convert Mobile Shoppers
In the last 12 months, we've seen affiliate mobile engagement surpass desktop usage for the first time ever. Thus, the goal for marketers this peak shopping season should be developing strategies designed to engage and convert the mobile shopper and which honour consumer preference for the environment in which they prefer to shop: mobile web or in-app. With apps being such an intrinsic part of the mobile shopping experience, CJ's strategic partnership with Button is poised to tap shopper engagement on smartphones and create a top-notch shopping experience that can drive app installs and in-app transactions with the potential to drive long-term benefits for both advertisers and publishers. CJ's Affiliate Customer Journey insights should be paired with a robust mobile strategy that optimises with publishers delivering high rates of shoppers in both the evaluation and decision phase of shopping. Advertisers working with CJ have more insights than ever before to discover and strategise with partners to deliver high rates of mobile shoppers and sales.
Methodology note:
CJ Affiliate's 2021 Peak Shopping Forecast draws up on the global networks' 2020 peak shopping season performance. Growth values in this report were factored using transactional data for advertiser programs active in the CJ network during the peak shopping periods of 2019 and 2020 and covers the calendar period of October 1 – December 31.