Travel Intelligence Report
Having faced unprecedented market disruptions since 2020, the travel industry shows its resilience, strength, and agility to meet travelers' changing needs.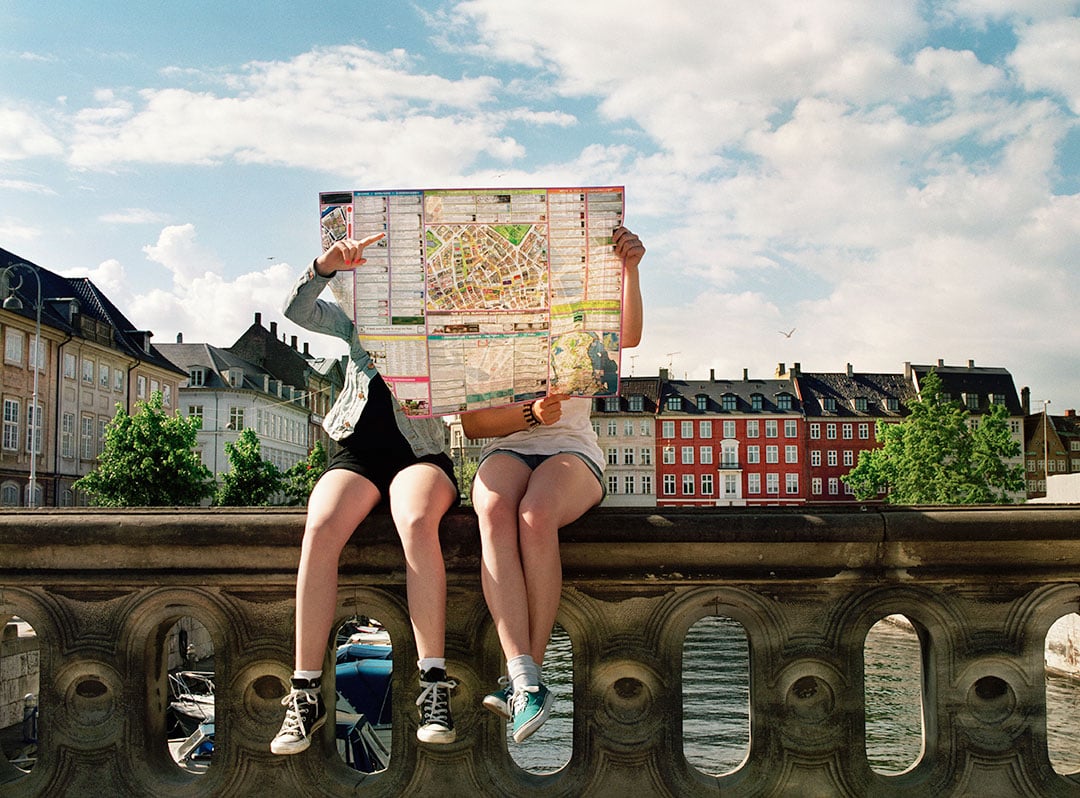 Travel Intelligence Report
Having faced unprecedented market disruptions since 2020, the travel industry shows its resilience, strength, and agility to meet travelers' changing needs.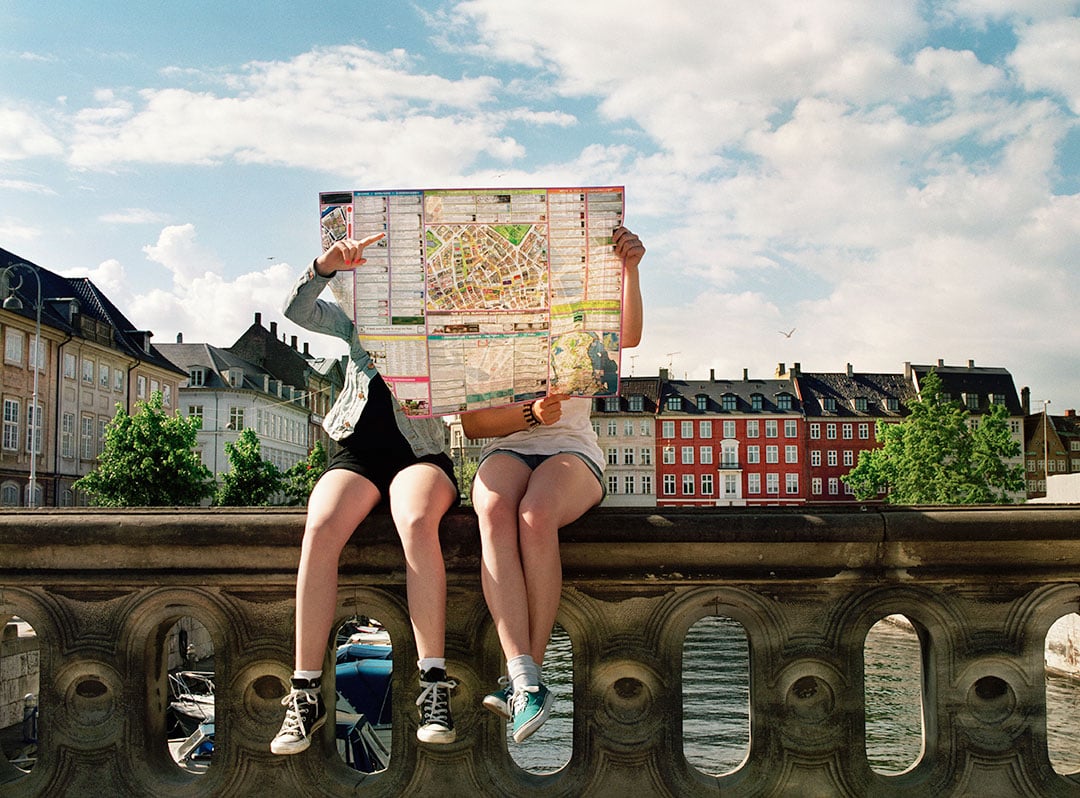 This new report leverages CJ's travel sector data to explore the ups and downs of the travel industry within the affiliate channel, including trends in bookings, travel duration, top destinations, and more to understand where the industry has been and where it's headed.
The Travel Intelligence Report draws upon CJ's global network data and advanced program integrations to show sector-specific and category-level booking data which provides visibility into traveler demand from 2019 and through 2022. Growth values in this report were factored using booking data for travel programs active in the CJ network. The interactive charts allow for flexible viewing, filtering, and downloading.
Dig into the Data & Insights
Booking Value: Reaching New Heights
In 2022, the value of bookings across all lines of business—air, car, hotel, and vacation packages—has increased, regardless of how far in advance they're booked, due to both the rising cost of travel and travelers booking longer stays. This year, travel booked greater than 3 months out had the highest average order value and travel duration, $980 USD and 3.9 days, respectively. Yet bookings within 6-12 weeks of the travel start date experienced a greater increase in booking value when compared to 2019, increasing 41%.
Getaway Cost
Booking values for trips within 7 days out remain the lowest compared to larger booking windows but have been increasing every year since 2020.
Platform of Choice
Booking values remain only slightly higher on desktop versus mobile, but bookings within 12 weeks are closing the gap.
Book Now
In 2022, travel duration has been higher on mobile in every booking lead time except for trips booked within 7 days, in which desktop bookings hold the higher travel duration.
Data & Insights Powered by CJ Technology
Data & Insights Powered by CJ Technology
We're seeing trends for travel change week to week. It's critical that teams keep a close eye on data such as top destinations or travel duration fluctuation so that we can make adjustments quickly.
Shifting Seasonality
Pre-pandemic, travel booking seasonality followed a fairly predictable pattern that marketers could plan around. But the past two years have upended booking demand and it seems fair to say that travel bookings could take a year or more to achieve some level of predictability and seasonality.

In 2022 across all platforms, 39% of bookings occur within 7 days of the trip's start date, 31% within 6 weeks of the trip start, and 17% of bookings at more than 12 weeks away. Bookings for trips taking place 6-12 weeks from the booking date account for only 14% of hotel bookings, suggesting that the bulk of trips planned will take place within the next 6 weeks. This trend has continued over time with trips over 6 weeks away making up a smaller segment of bookings.
Hotel
Hotels booked within 7 days may also point to quick getaways for drivable or railway-accessible accommodations without the need for airfare.
Car
Car rentals follow a similar pattern to hotel bookings in that most bookings occur within 7 days and 6 weeks, 74% for desktop and 86% for mobile in 2022.
Air
Air follows a completely different story where the majority of air travel bookings are made at least 1 week out, but still within the next 6 weeks. In 2022, 38% and 47% were booked on desktop and mobile respectively within 1-6 weeks.
Vacation Packages
When parts of travel are booked together as a package, the booking windows drastically shift. In 2022, most trips were planned within 1-6 weeks (35% desktop, 43% mobile), followed by more than 12 weeks (33% desktop, 21% mobile), then within 6-12 weeks (24% desktop, 22% mobile).

Packages booked within 7 days had the least number of bookings (9% desktop, 14% mobile), suggesting that air and hotel booked simultaneously require further planning and budgeting.
Data & Insights Powered by CJ Technology
Data & Insights Powered by CJ Technology
Historically, Q1 through mid Q3 has always been peak for Travel, with a slight pickup in Q4 as a halo effect of Cyber Week and winter travel. I would expect that in 2023 and onwards we might see more of a return to the 'normal' peaks and troughs quarterly, but then the impact to cost of living updates and economic changes are likely to play a significant factor to this so forecasting could be difficult.
Fewer Reasons to Cancel
The pandemic required many travelers to cancel 2020 travel plans which caused the rate of completed bookings, aka the consumption rate, to fall 31 base points—nearly half of the trips booked in 2020 were eventually canceled. In a turnaround, the average consumption rate in 2021 rose to 66%, nearly in line with the pre-pandemic average in 2019. Logically, the further out trips are booked, the more likely a cancellation will occur, and booking data shows that consumption rates fall to 49% for travel that is booked greater than 12 weeks away.

Data Tip: These consumption rate data sets can be useful for predicting commission forecasting.
Sure Bet
Trips within 7 days had a surprisingly high consumption rate of 75%, suggesting that trips quickly booked may have been out of necessity or cabin fever, and high certainty that a trip would be taken.
Pack Your Bags
Network data shows a high consumption rate in 2021 as trips booked on desktop within 7 days from their stay checking in at a rate of 86%, and 84% within 1-6 weeks are completed.
Data & Insights Powered by CJ Technology
Global Travel Rebounds
Until early 2022, international travelers had to navigate a complex web of country border closures, reopenings, and Covid-19 protocols. Yet as most countries have reopened and Covid testing restrictions have been relaxed, global tourism has returned—25% of 2022 bookings in the network are to destinations outside the traveler's origin country. Booking volumes show that the US, UK, France, Germany, and Spain are the top five destinations this year, with some countries like Spain and Italy increasing in popularity over the past two years. For bookings to destinations outside travelers' origin countries, booking windows within 6 weeks of travel proved to be the sweet spot with an average of 36% being booked in this time frame.
Air
A majority of airfare is booked within 6 weeks, a trend that has been consistent every year since 2019.
Hotel
Hotels also followed this trend, except for in 2020 when most of the international travel was booked greater than 12 weeks from purchase.
Car
An overwhelming amount of car rentals take place within 7 days through 6 weeks. Only a small number of rentals take place 6 to 12+ months away.
Data & Insights Powered by CJ Technology
Data & Insights Powered by CJ Technology
Minor Turbulence Ahead
Travel booked in the spring of 2022 has surpassed volume from 2019, signaling a return to normal through a period of intense recovery for the industry. There's still turbulence, however: taking a look at combined travel LOBs in June 2022 booking volume did not meet 2019 levels of booking volume. Possibly due to the start of mass interruptions in air travel across the globe due to the interconnecting problems of staffing issues, flight cancellations, and the sheer volume of travelers completing their sought-after vengeance vacation.
Shifts in Stay
May and June 2022 hotel bookings are not meeting 2019 levels, as the vacation home rental is gaining popularity and cutting into hotel share.
Less Car Promotion
Car volume is also not meeting 2019, as some rental car companies closed their affiliate programs due to bankruptcy during the pandemic in 2020.
Tried & True
Over the last 18 months, the peaks still remain consistent with July and August being peak travel with the highest booking value, while January and February produce the lowest stay volume and value.
Data & Insights Powered by CJ Technology
Since COVID, seasonality is less pronounced and we're seeing performance rolling throughout the year. We're also anticipating more activity in Q4—a time when travel historically saw its lowest bookings—as more people gift travel and experiences after not being able to travel for a long period of time.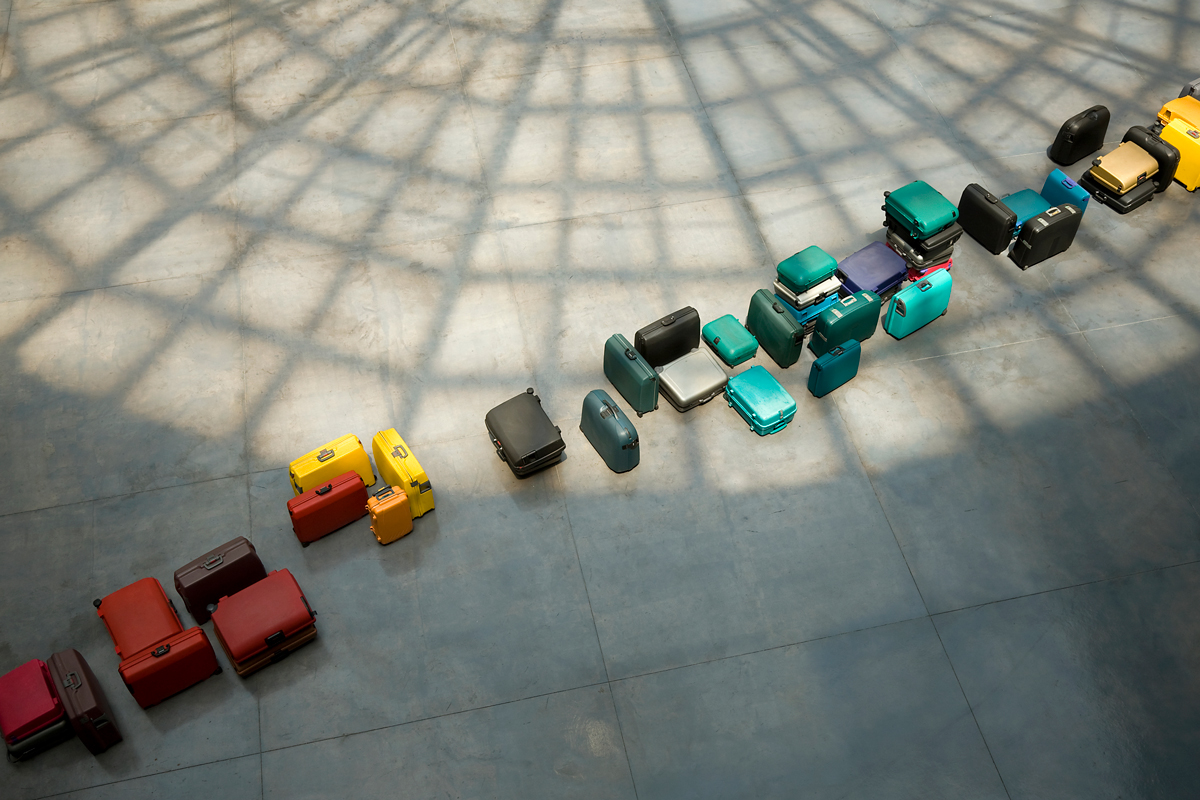 Thrive with Diverse Publishers
We heard over and over again that a diverse mix of publishers sustained many brands through the bleakest periods of the pandemic by offering a way to reach customers who dearly needed advice about safe destinations and travel protocols. Success in variations of publisher models continues to pave the way for more partnership opportunities and CJ's Recruit Partners tool can help to discover specific publisher and advertiser KPIs such as customer location, top-performing categories, and audience reach.
To help travelers complete a booking, Buy Now Pay Later models are popular with bigger "revenge travel" budgets that can be paid off over time. And as an alternative to hotels, vacation rentals are the front-runner line of business for influencers, many of whom have added affiliate links to their travel-related content.
We also know that global activation is top of mind for brands, and publisher recruitment has proven to be a key to gaining traction in new markets. New publishers can bring local-market insights that enable brands to adapt promotional messaging that resonates locally and uncovers new opportunities. Working with diverse publisher models provides a means to showcase a brand while travel still recovers and people have their wallets open to book. With the rich insights available in CJ's Affiliate Customer Journey reporting, brands can identify publishers reaching travelers in the Discovery and Evaluation phases of trip planning when it's crucial to be present, and ideally, find the incentive needed to book.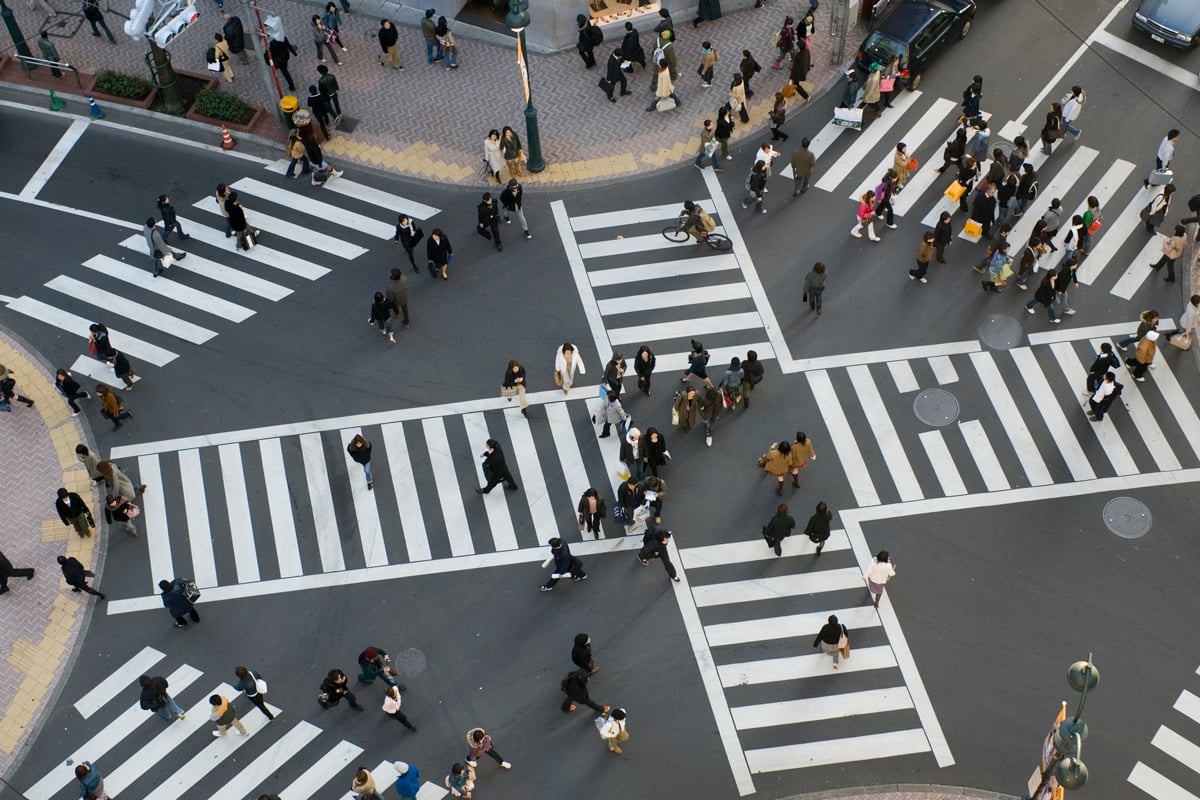 Be Agile
Booking behaviors are constantly and rapidly shifting which means that travel brands need to be nimble with their affiliate program strategy. Campaign launches now require flexibility on the part of both advertisers and publishers to assess and evaluate trends and adjust strategies to achieve greater success. Taking advantage of tools such as Situational Commissioning will help to maximize ROI on targeted SKUs by profitability.
For example, this past summer travel season, all countries, but especially Europe, saw compounding problems with airport logistics due to issues outside the control of travel. Such volatility and its impact on cancellations, last minute and otherwise, have reinforced consumers' interest in flexible rates and travel options that have less risk and more upside.
Working with as many publisher models as possible will provide a greater opportunity to connect with and showcase your brand while travel still recovers. Capture share of wallet while people have their wallets open to book travel. Consider assessing which publishers are getting consumers in the Discovery and Evaluation phases of their travel planning by leveraging CJ's Affiliate Customer Journey reporting—these consumers are shopping around, and it's crucial that they see your brand's offers, and ideally, your incentives to book travel.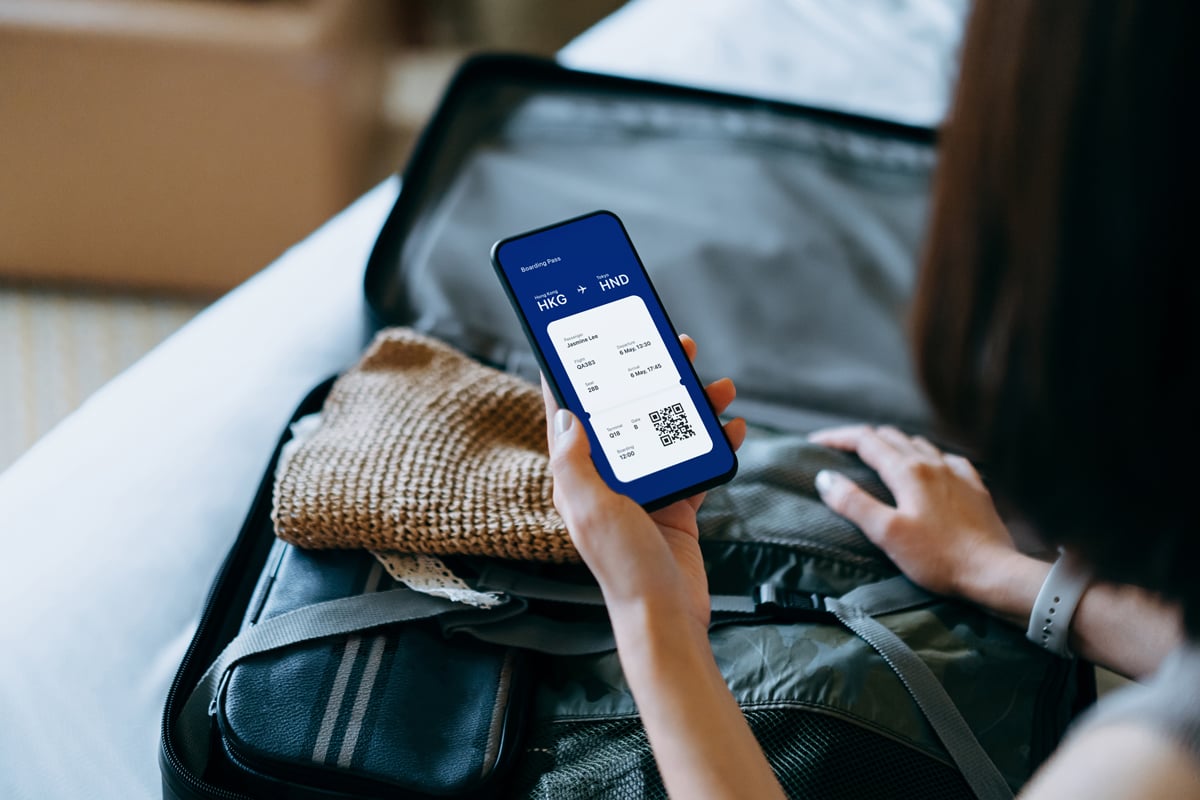 Positively Mobile
Mobile devices are especially important to travelers who now engage with travel brands on their phones from the research phase, to booking, to check-in. As we've emphasized, it's critical to optimize that shopping path and be present at every consumer touchpoint. As travel booking apps become woven more technically throughout the actual trip experience with adjustable itineraries, digital key cards, and real-time alerts, travel loyalty programs have their chance to shine. New and returning loyalty members booking through apps become brand loyal to their reward currency with higher engagement points in the app and improved customer experience.
The past few years in the affiliate channel have come a long way from a substantial gap in solutions for mobile tracking, as well as a lack of transparency into true publisher impact, which cost the channel inventive mobile partnership opportunities. The integration of Button's PostTap through CJ was a perfect pairing for the travel segment as affiliate travel shoppers are known to be loyal to their rewards points, both from a brand and publisher perspective and app bookings facilitate easier bookings. This smart combination of technology and platform enhances the customer journey and channel tracking now accurately reflects the impact of affiliate to foster smarter partnerships.
For more information on these and other affiliate insights, contact your CJ team or join our network today.