Juneteenth commemorates the end of slavery in the United States.
It wasn't until two and a half years after Abraham Lincoln issued the Emancipation Proclamation on January 1, 1863, that Major General Gordon Granger landed at Galveston, Texas, with news that the war was over and the enslaved people there were now, also, free. 155 years later, June 19th represents a day to honor and celebrate Black history and Black lives.
In honor of Juneteenth, and as CJ continues to push towards a more diverse, equal, and inclusive culture both within our organization—and outside its walls—we pulled together a list of books, podcasts, documentaries, films, articles, courses, and more that were recommended by CJ associates.
Books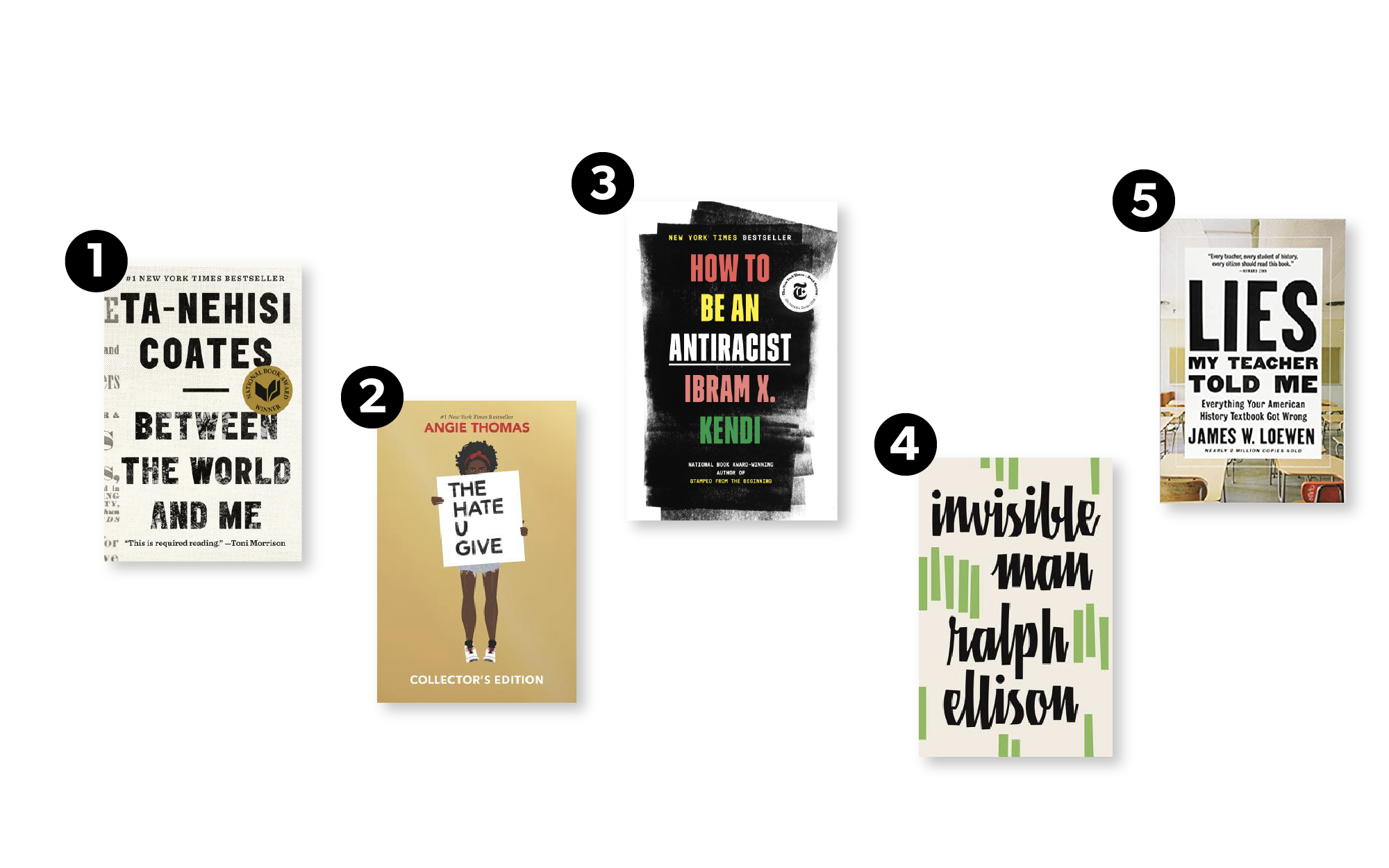 All book descriptions are originally found on Bookshop.org and the links below point there.
Documentaries & Films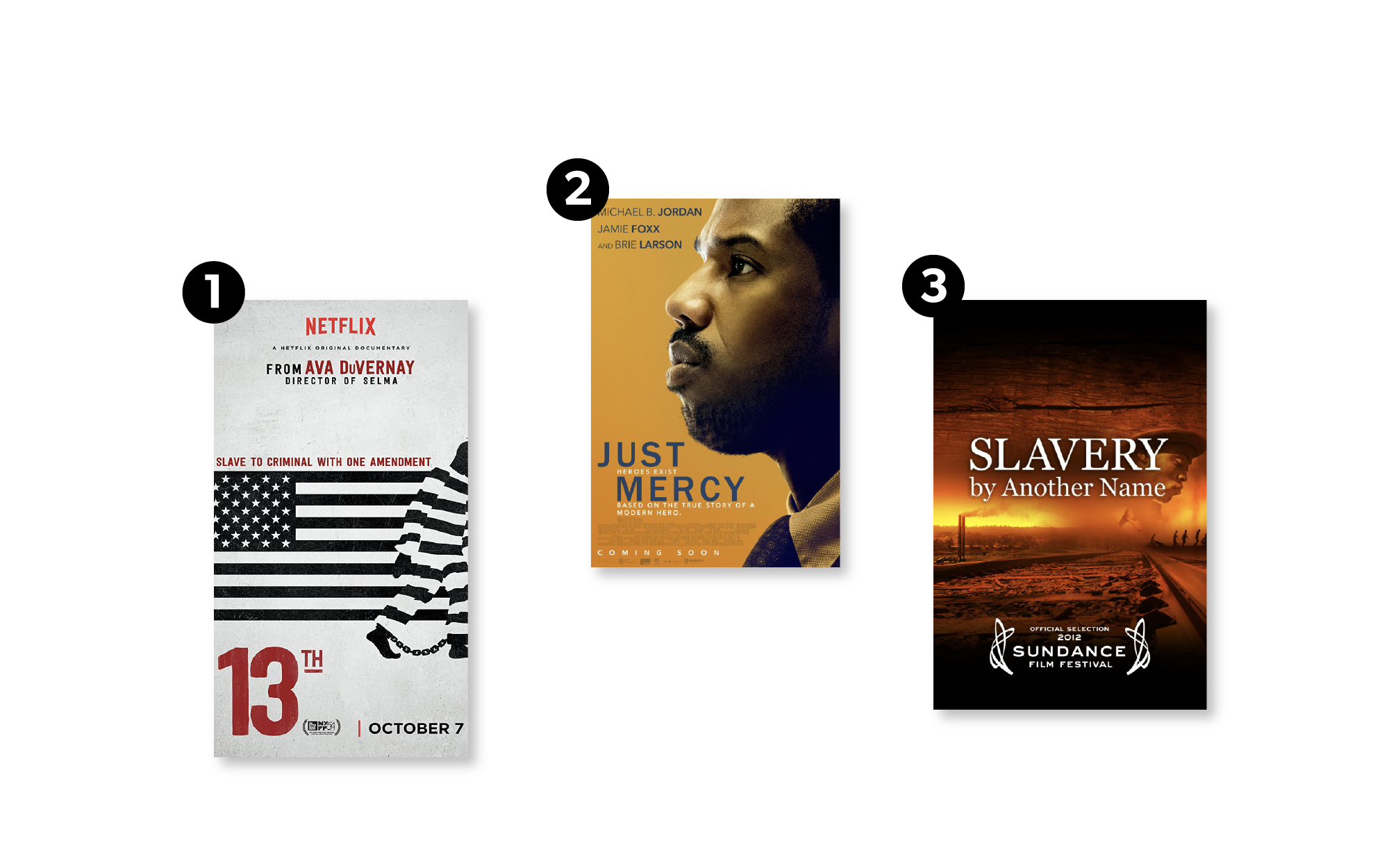 13th, available on Netflix, is an eye-opening documentary by award-winning filmmaker and director, Ava DuVernay. Scholars, activists, and politicians analyze the criminalization of African Americans and the US prison boom.
Just Mercy, a film starring Michael B. Jordan and Jamie Foxx, is based on the life work of civil rights attorney Bryan Stevenson, founder of the Equal Rights Initiative. Currently available to stream for free across many platforms.
PBS documentary, Slavery by Another Name, is based on the 2009 Pulitzer Prize-winning book by Douglas A. Blackmon that challenges one of our country's most cherished assumptions: the belief that slavery ended with Abraham Lincoln's Emancipation Proclamation of 1863.
The Vice documentary series, Hate Thy Neighbor follows stand-up comedian, Jamali Maddix, as he explores what can be learned about racism from meeting people around the world who dedicate their lives to hate.
Crime + Punishment examines the United States' most powerful police department through the brave endeavors of a group of active-duty officers and one unforgettable private investigator who risk their careers and safety to bring light to harmful policing practices which have plagued the precincts and streets of New York City for decades.
Fruitvale Station - A fictional account of the last days of Oscar Grant III, an unarmed African-American who was killed by a transit police officer on a BART train platform early on New Year's Day in 2009.
Selma - A 2014 historical drama directed by Ava DuVernay, based on the 1965 Selma to Montgomery voting rights marches initiated and directed by James Bevel and led by Martin Luther King Jr., Hosea Williams, and John Lewis.
Episode one, season one of the Netflix series, Explained, dives into "The Racial Wealth Gap". This 16-minute episode follows Cory Booker and others as they discuss how slavery, housing discrimination, and centuries of inequality have compounded to create a racial wealth gap.
Podcasts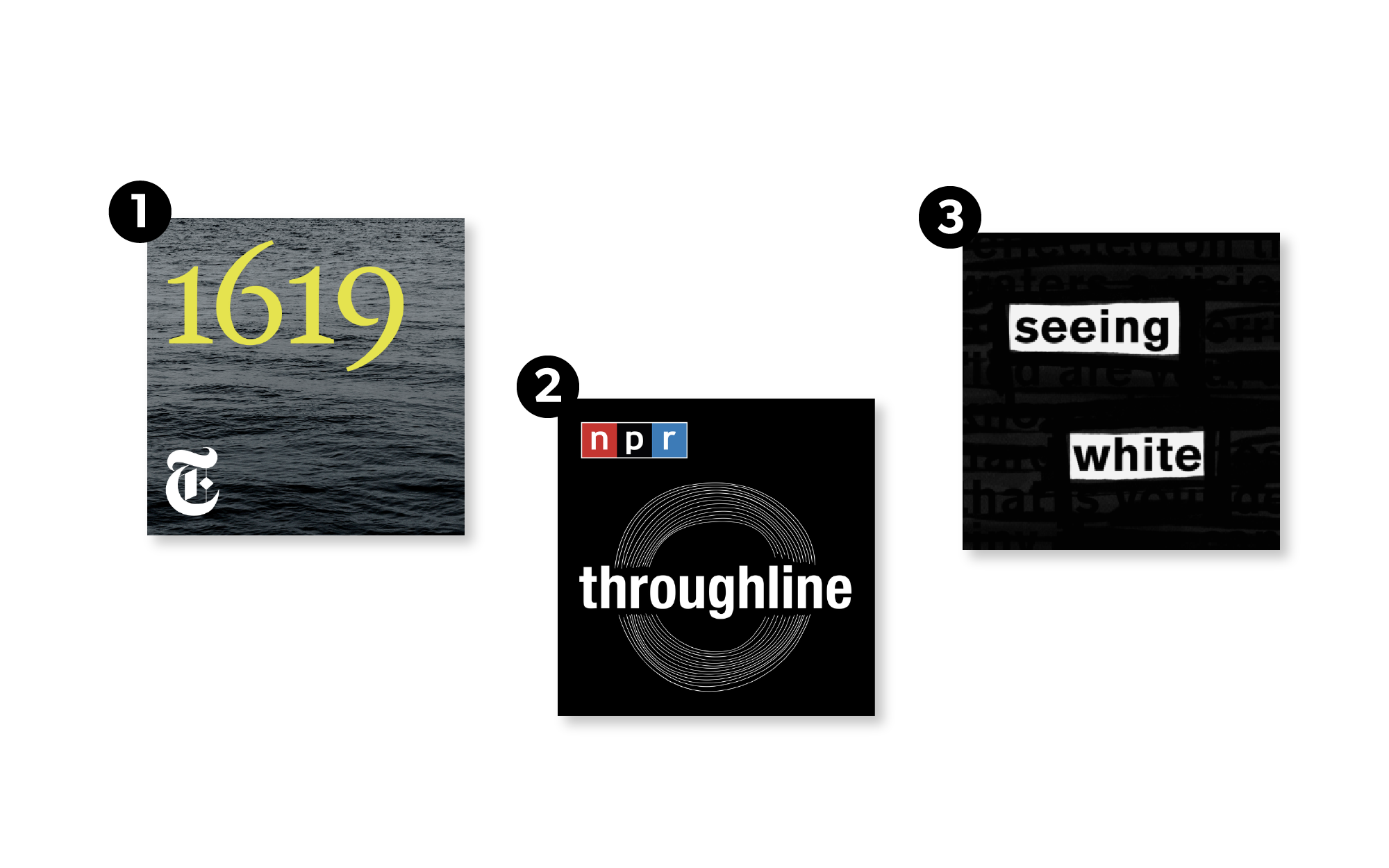 1619 is a New York Times audio series, hosted by Nikole Hannah-Jones, that examines the long shadow of American slavery.
NPR Throughline - "American Police" examines the origins of American policing and how those origins put violent control of Black Americans at the heart of the system.

Scene on Radio

- Season 2:

"Seeing White" - Host John Biewen and collaborator Chenjerai Kumanyika explore the history and meaning of whiteness.
Videos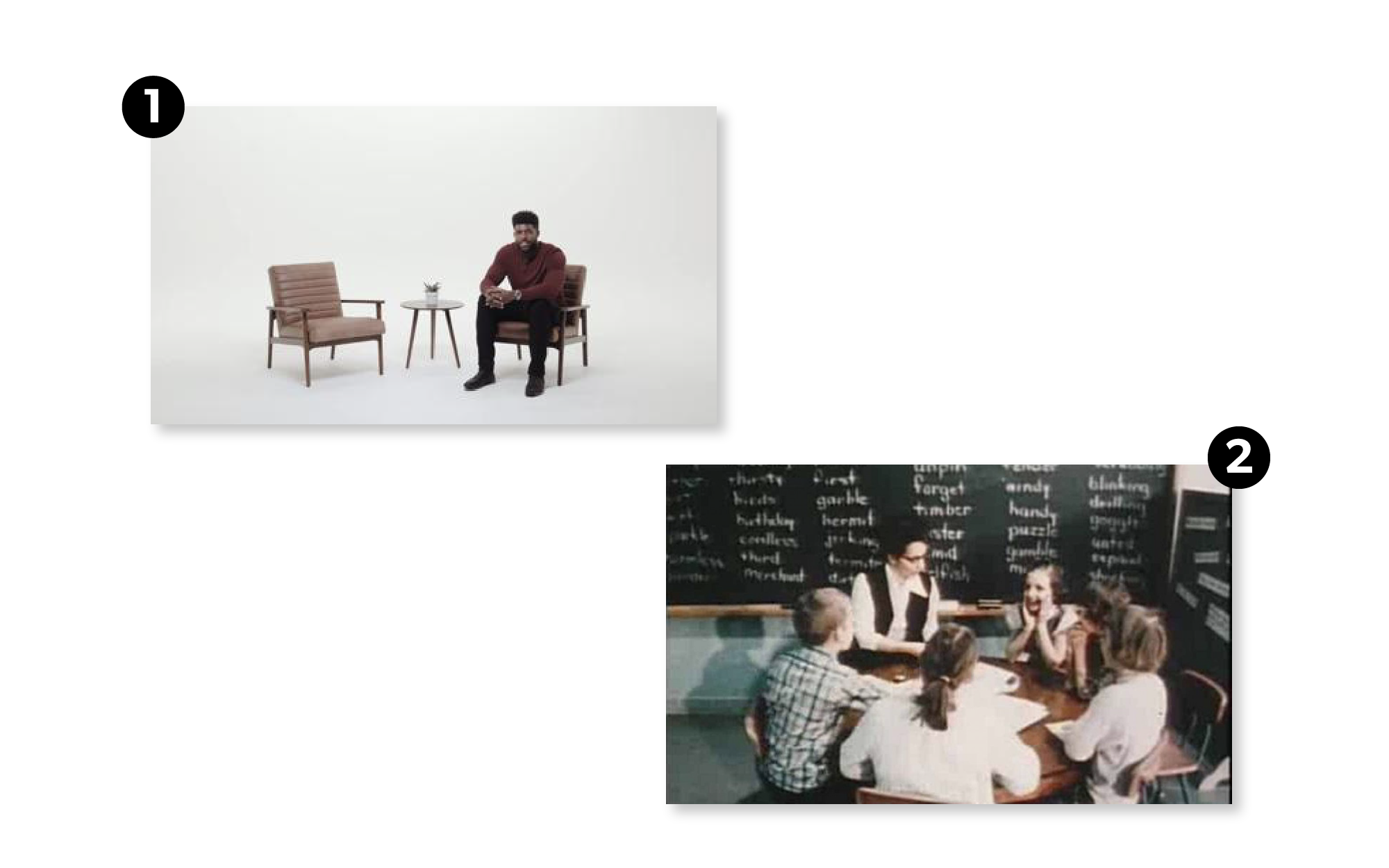 Former NFL Linebacker, Emmanuel Acho, launched the video series,

Uncomfortable Conversations with a Black Man

in order to educate and inform on racism, systemic racism, social injustice, rioting, and the hurt that Black Americans are feeling today. Conversations so far include

Matthew McConaughey

and

Chip and Joanna Gaines and their kids

.

A Class Divided

- A classic PBS Frontline episode from 1985. The day after Martin Luther King, Jr. was killed, Jane Elliott, a teacher in a small, all-white Iowa town, divided her third-grade class into blue-eyed and brown-eyed groups and gave them a daring lesson in discrimination. This is the story of that lesson, its lasting impact on the children, and its enduring power 30 years later.

How Can We Win - David Jones Media interviews author, Kimberly Jones in this viral video. Here's an article with links to additional videos.
Racism has a cost for everyone is a 15-minute TED Talk with public policy expert, C. Heather McGhee, who shares how racism makes our economy worse—and not just in ways that harm people of color.
The Massacre of Tulsa's "Black Wall Street" - This ten-minute video from Vox dives into the Tulsa Massacre when white mobs destroyed "Black Wall Street" in 1921.
YouTube lectures by Tim Wise, an anti-racist activist, essayist, and author of seven books on racism, inequality, and white privilege.
5 Tips for Being an Ally is a three-minute YouTube video by writer, actress, and vlogger, Franchesca Ramsey.


Instagram Accounts
Classes and Programs
Organizations
Articles & Google Docs with Even MORE Resources
This blog post was originally published on June 19, 2020, and was updated in 2021 to include images.