Q4 Shopping Intelligence Report
Performance marketing has been a haven for marketers throughout the pandemic. As we gear up for this year's peak shopping period, we predict even more eyes and budgets will turn to the performance marketing space in light of uncertain market conditions, rising costs, and recessionary fears. CJ examines what marketers can do to get the most out of seasonal shopping based on previous network data trends.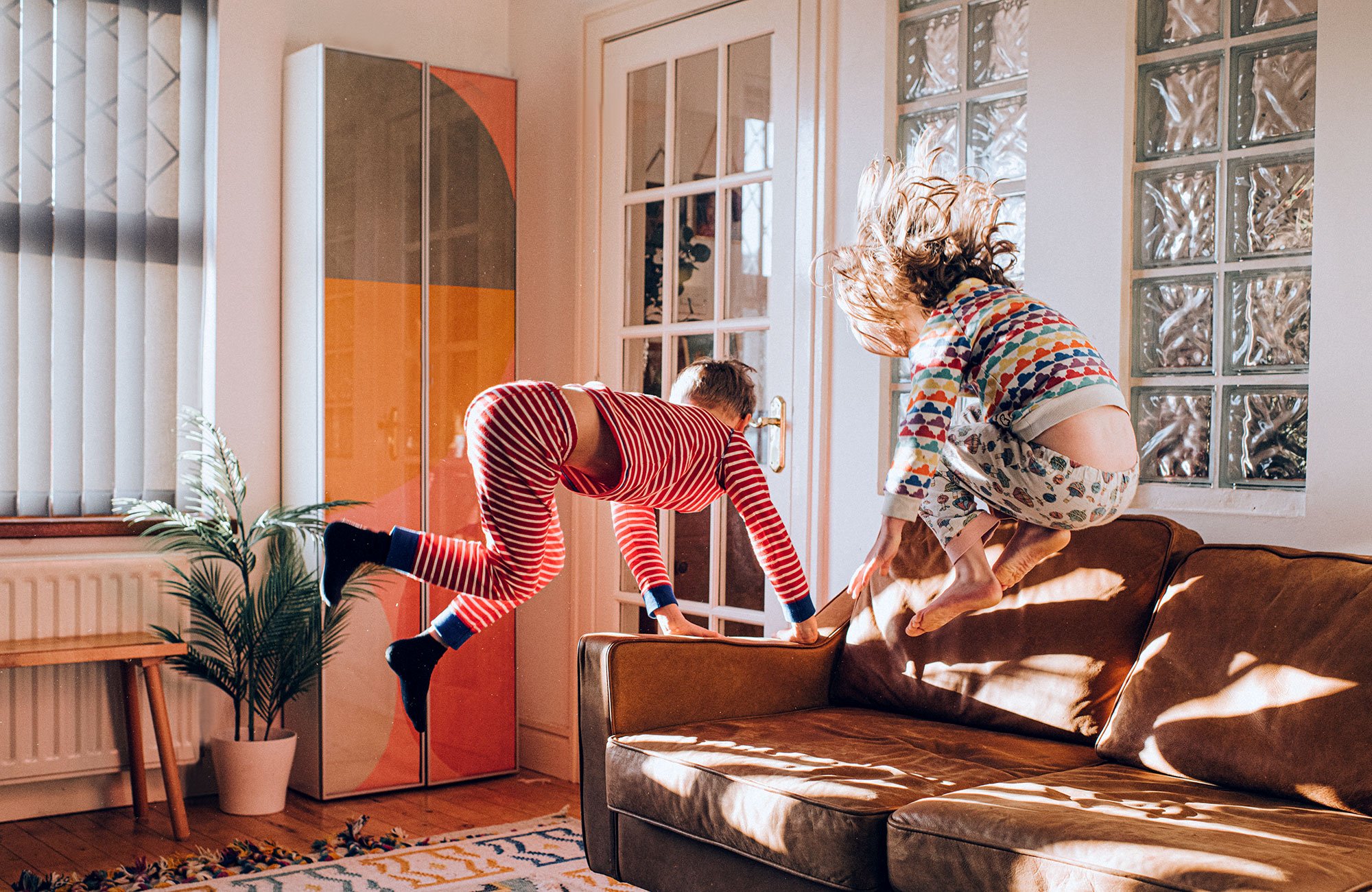 Q4 Shopping Intelligence Report
Performance marketing has been a haven for marketers throughout the pandemic. As we gear up for this year's peak shopping period, we predict even more eyes and budgets will turn to the performance marketing space in light of uncertain market conditions, rising costs, and recessionary fears. CJ examines what marketers can do to get the most out of seasonal shopping based on previous network data trends.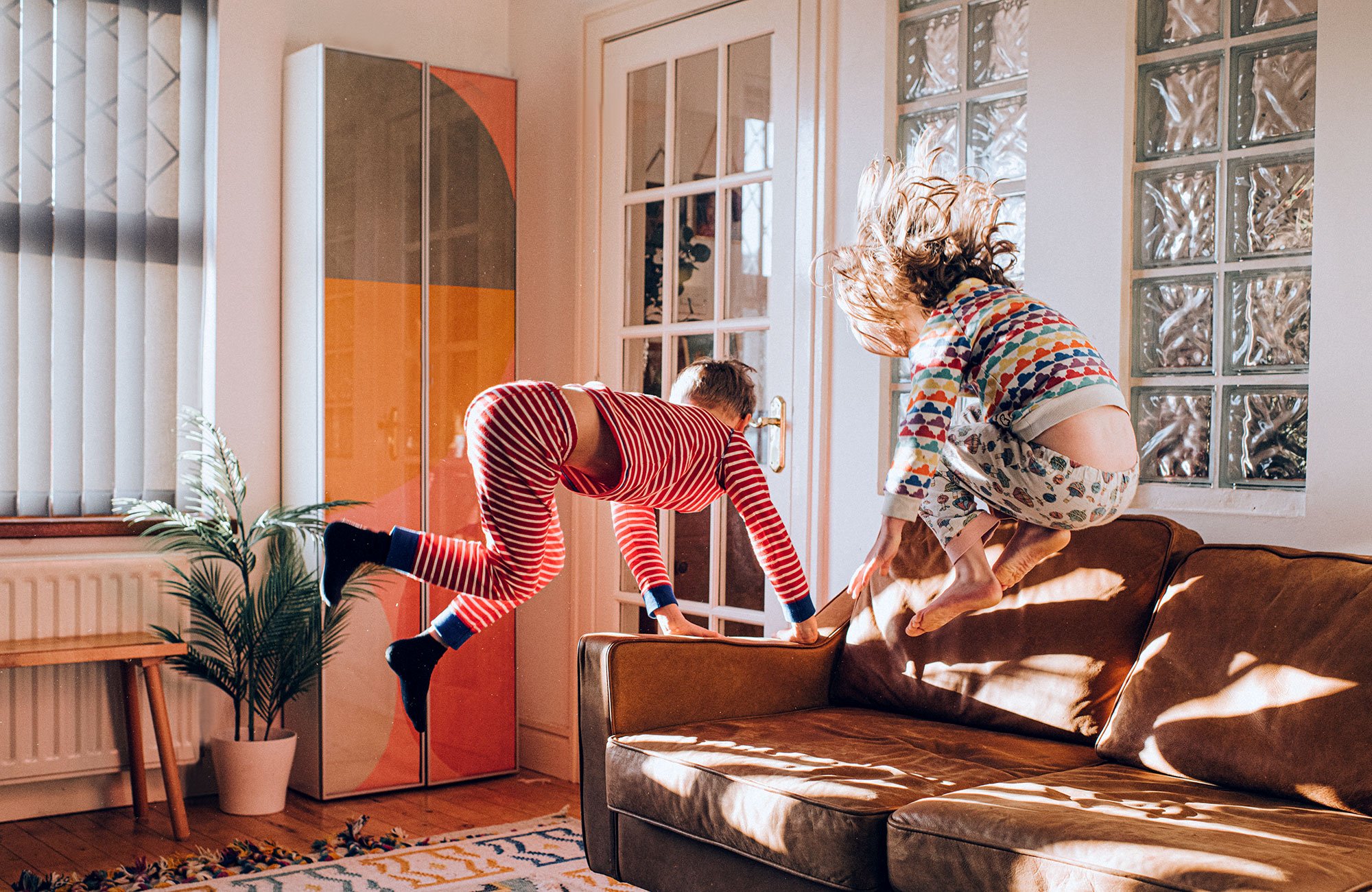 Shifting Starts
Every year, the start of peak season shopping creeps earlier and earlier. Purchases of accessories, beauty, art, sports, and wellness products had a strong early performance in October that carried through November and December. But the one category that saw major growth early in the season? Travel. Booking volumes show that mid-October was Q4's peak period for booking travel for the upcoming festive holidays—bookings increased 189% YOY the week of October 24th.
Years of unreliable product inventory and shipping delays had many shoppers shopping early to ensure online purchases were received on time. Retailers began promotions early and often, and the first three weeks of November saw consistently high growth across many categories. Just as in-store promotions began earlier in the year, so has ecommerce. The "official" start of seasonal shopping from the week of Thanksgiving and Black Friday, has shifted, especially in the US.
Last year, retail sales in the network during the first week of November achieved 25% YOY growth, the highest one-week growth of the entire shopping season.
Key Takeaway
Extending the shopping period by pulsing strong promotions on and off beginning in October is good for customers, retailers, and shipping companies. Brands will need to factor in how to allocate spending across an even longer shopping period while still gaining coverage across the key shopping events.
Performance by Day YOY
This chart provides a view of shopping demand in select countries and categories based on daily YOY actions. Move the scroll bar above the graph to view different time periods and filters to view by category and country. Use the "Date Alignment" filter to compare performance for key retail dates such as Black Friday and Cyber Monday.
Data & Insights Powered by CJ Technology
Emphasis on Black Friday & Cyber Monday
Even as shopping has shifted earlier in the season, marketers should still focus efforts and budgets on Black Friday and Cyber Monday. As inflating pricing pressure is affecting consumer purchase behaviors more than ever, consumers are looking for more deal-based shopping and price-oriented retailers, giving merit to predictions that this Black Friday and Cyber Monday will remain top shopping days for the network and ecommerce overall.
On these days in 2021, we saw a return to in-store shopping, even while online shopping remained popular. This year, due to rising gas prices, we expect a decrease in short-distance driving that will make online shopping more attractive for lower-value shopping journeys, boding well for ecommerce.
Last year also saw more purchases completed on mobile devices compared to on desktops, with mobile actions up 4% YOY. With many individuals working and shopping from home, Cyber Monday shopping has become a major mobile shopping event. Capturing the full potential of Black Friday and Cyber Monday requires a close review of a program's mobile tracking to ensure affiliate parameters persist and fully track from click to purchase.
Online shoppers are reacting to price increases by seeking price reductions or better value for their money—35% of shoppers have looked for discount codes and 29% have increased their use of comparison sites this year.
Key Takeaway
If stores remain closed on Thanksgiving Day once again, shoppers will turn to ecommerce. Brands should prepare for a high volume of mobile orders as some shoppers may be making purchases while reaching for the sweet potatoes.
Key Retail Shopping Days & Sector YOY By Week
The key shopping days chart shows each day's 2021 YOY change. The sector chart shows sector YOY change for each week of the peak shopping period beginning 10/1/2021. Use the filters above each graph to view different sectors, categories and performance by selected countries. If you select "All" this gives you the full network performance view.
Data & Insights Powered by CJ Technology
Data & Insights Powered by CJ Technology
Top Performing Categories
The usual strong categories we anticipate for the season saw moderate growth on top of strong 2020 sales growth: accessories, art, photos & music, beauty, clothing, health & wellness, and sports & fitness. Notably absent last year was sales growth from online grocery, computers & electronics, and home & garden which was almost a direct inverse of the growth these categories experienced in 2020. Travel categories made a strong comeback as categories with the strongest Q4 revenue growth in 2021 included air, car rental, hotel, and vacation packages.
This year, we expect a mix of retail growth coming from clothing and accessories as a "return to normal" sustains travel and event plans. Product categories that may not perform as well this season are those that sell big ticket items with longer-term value such as computers, home goods, and furnishings that were purchased in mass during 2020 and 2021. The trend of self-gifting may also continue with beauty products, clothing, and accessories. A microtrend to tap will be upgrading gear for continued travel for Q4 and Q1 vacations: luggage, sports gear, shoes, hats, sunglasses, and apparel. However, due to inflation and external issues plaguing the travel industry such as staffing shortages and flight cancellations, Q4 2022 may not see as much growth in travel bookings.
Half of all shoppers will switch brands this holiday due to pricing and 51% of consumers plan to purchase fewer holiday gifts overall.
Key Takeaway
Expect the return of seasonal favorite gift staples such as clothing and accessories. There may be a lull in air, travel, and hotel bookings this quarter as trip budgets may have already been exhausted, but continued sustained travel may drive a "halo" effect of increased sales in other categories such as luggage, apparel, and accessories.
Data & Insights Powered by CJ Technology
Age of Mobile-First
As shopping experiences are continually improving on mobile devices, it's essential to have the most comprehensive tracking of mobile web and in-app mobile purchases to ensure program success—including CJ's integration with Button's PostTap App™. Mobile phones continued to grow their share of peak season orders—from October to December of 2021, 37% of all network orders were completed on a mobile phone. Revenue from mobile devices accounted for 33% of all network revenue at the same time, an increase of 3% YOY.
Compared to the previous two years, mobile shopping has become more widely accepted as 59% of consumers worldwide and 68% of US consumers reach for their phones to shop (Klarna/eMarketer). Retailers that invest and improve in their mobile site experience—to be more consumer-friendly with quick load times, streamlined mobile payment options, and an omnichannel strategy—are clearly going to win out in a competitive landscape. Brands in the affiliate channel should integrate with mobile solutions to ensure tracking is maintained across the entire path to purchase, from publisher to mobile web or app.
During Q4 2021 about 45% of sales in the Beauty, Accessories, Clothing/Apparel and Department Stores/Malls categories were made on smartphones, the highest rate of mobile dominance across all categories in the CJ network.
Key Takeaway
Any loss in mobile tracking will equate to an underreporting of affiliate's contribution to brands' peak shopping success and compromise future investment. Complete mobile tracking like CJ's solution with Button captures all mobile orders, including in-app transactions, creating a better customer experience overall—without any heavy integration lift.
Mobile & Desktop Performance
This chart shows revenue and actions by desktop or mobile device. Use the filters to view the share of revenue or actions by sector, and category.
Data & Insights Powered by CJ Technology
Be Present with Publishers
Google's "Messy Middle" analysis explored what happens inside that shopping funnel marketers constantly reference and found that simply being "present" by working with as many publisher models as possible can be enough to win consumer preference. Affiliate publishers are a critical part of the exploration and evaluation phase and are a surefire way to make your brand present during this critical phase.
A diverse set of publisher models now thrive in affiliate, including those that have enabled marketers to meet evolving consumer needs with ecommerce innovation, such as basket abandonment and flexible payments technologies. Contrary to the firmly held notion that most affiliate customer journeys have more than one publisher in the path to purchase, publishers typically do not compete for a conversion. Ongoing recruitment and diversification across publisher types and sizes empower advertisers to reach new and unique audiences through publishers that meet consumer needs and pave the way toward efficient and sustainable growth.
Advertiser programs in the CJ network that are actively recruiting publishers see an average of 2x the growth rate in a five year period.
Key Takeaway
Shoppers seek reviews and recommendations for products for established and new brands alike, creating unique partnership opportunities for retailers and publishers that can help shoppers weigh their options. Diversifying your publisher base is critical and allows you to be present across multiple points in a shopper's journey.
Publisher Performance
This chart shows performance of different publisher models in 2021 compared to 2020 and 2019. Use the filters above the graph to view the YOY change by actions and revenue.
Data & Insights Powered by CJ Technology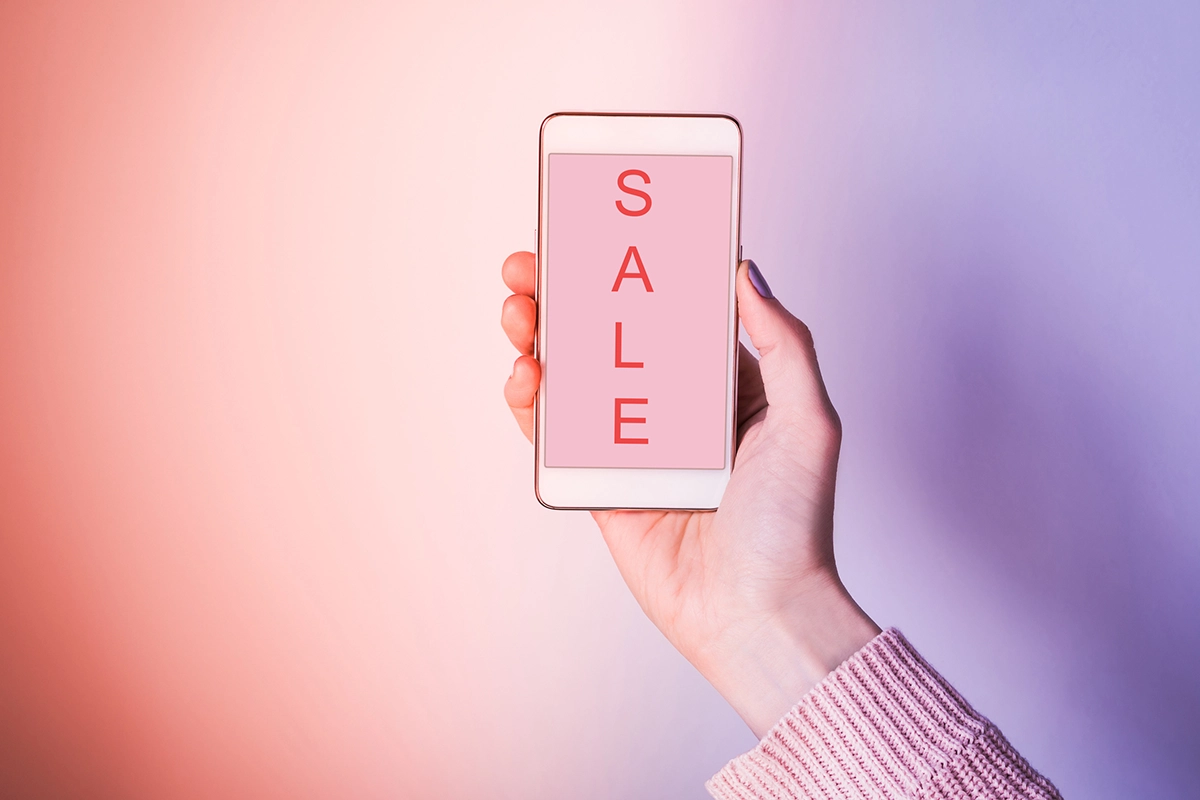 Shift with Consumer Behaviors
Global inflation is taking its toll on shoppers. The global inflation rate average is 7.4%, while the US is at a four-decade high, and retailers will have to become nimbler when it comes to fluctuations in consumer behavior. Leveraging the affiliate channel is a key way to strategically reach key consumer segments while increasing conversion for maximizing ROI.  The pandemic drastically changed how consumers shop and inflation is poised to cause a similar disruption.
As most consumers have altered their shopping behaviors due to inflation, leaning heavily into promotions will help to convert and retain those folks. Expanding promotions to begin earlier in the season will alleviate concentrated spending and potential issues with shipping and low inventory levels. With consumers experiencing heightened price awareness, optimize with CJ's network of deal & comparison publishers to highlight best of web pricing and coveted discount offerings. Leverage paid memberships, loyalty programs, and buy now, pay later (BNPL) publisher models to offer consumers ways to save or defer payment as people get more cautious with their spending. CJ's Recruit Partners platform can help publishers become even more discoverable thanks to recent enhancements such as SimilarWeb and CreatorIQ metrics integrations. Advertisers can now create a recruitment strategy based on key criteria, such as global reach, promotional property, and category performance.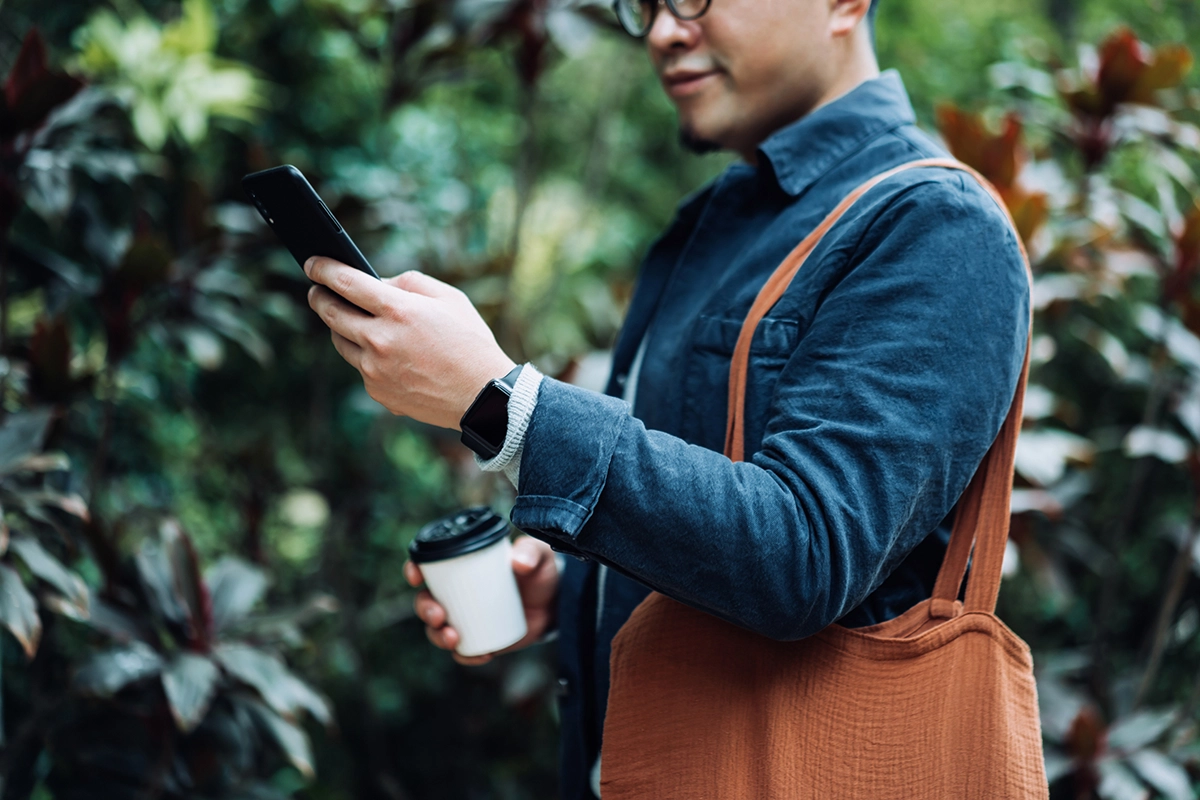 Think Mobile First
Year after year, we've seen shoppers grow more comfortable shopping and paying for items on their phones and affiliate mobile engagement has now surpassed desktop usage. As more people are 'always-on' their phones, it is critical to optimize that shopping path and be present on every consumer touchpoint. This peak shopping season marketers should develop strategies designed to engage and convert the mobile shopper by meeting the consumer where they prefer to shop, either on mobile web or in-app. Rather than expending in-house development resources, utilize CJ's strategic tech partnerships, including that with Button, to expand mobile web tracking and in-app tracking capabilities, creating a top-notch mobile shopping experience all while evolving the performance marketing channel. With Button's PostTap App solution, which provides landing page and on‑site optimizations, many advertisers are set-up to capture the shopping season fully and accurately as well as create a better experience for loyalty shoppers. CJ's Affiliate Customer Journey insights pair nicely with a robust mobile strategy that facilitates optimizing with publishers that deliver high rates of shoppers in both the evaluation and decision phase of shopping. CJ's clients have more insights than ever before to discover and strategize with partners delivering high rates of mobile shoppers and sales.
Up Your Agility
Stockouts and inventory limits can happen in a second. Don't let a manual or code-heavy process gum up your ability to deliver a good customer experience. Update your system to ensure you have flexible order management capabilities across touchpoints and real-time insights that are easy to act on. This ensures that you'll be able to pivot quickly without relying on the development team in the middle of the holiday season.
Open communication between advertisers and publishers at the start of Q4 can be instrumental with expectation setting that this year strategies may need to change quickly to maximize performance. An overall increase in partnership communication during this time could convey potential changes in product messaging or quick pivots to a campaign, creative, or promotion.
Advertisers can use our Product Import API for real-time, standardized product data, that sync product feeds, or any updates to pricing, available automatically and in real-time. This will ensure publishers using CJ's Product Search API will display correct product information on their properties to consumers. Both APIs are designed for flexibility and efficiency and are crucial to shifting strategies.
Understanding historical performance will also set you up for success, as you prepare for the expected. Advertisers have access to period-over-period program performance on key shopping days on-demand through Insights. As a part of Q4 preparation, CJ will also post weekly network performance updates and insights on our blog, Junction, like tips on the best tech to use and timelines for seasonal readiness.
Methodology note:
CJ's 2022 Q4 Shopping Intelligence Report draws upon the global networks' 2021 holiday season performance. Growth values in this report were factored by using transactional data for advertiser programs active in the CJ network during Holiday 2019 through 2021 and cover the calendar period of October 1 – December 31.